The most exciting A/B tests are the ones which bust myths, defy general best practices and make the jaw drop.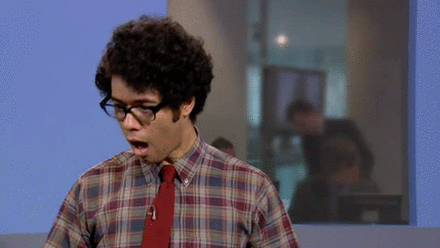 The following case study is in the league of such intuition-defying A/B tests.
The Company
TheSolutionForDiabetes.com, as the name suggests, is a website that offers natural remedies for reversing diabetes.
Among the various solutions it offers is a free downloadable e-book on ways to control Type 2 diabetes.
The Goal
The website had a landing page for the e-book with an opt-in box asking for visitors' e-mail address. Here's how the landing page originally looked.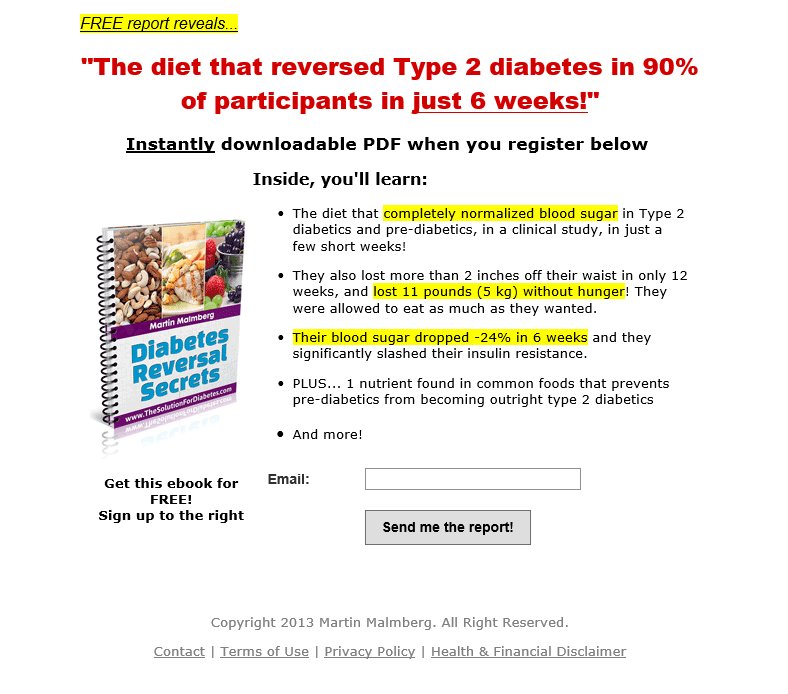 The Test
Martin Malmberg of TheSolutionForDiabetes.com wanted to see if adding a line about respecting the privacy of the visitors would affect the sign-ups. So he used Visual Website Optimizer to set up a simple A/B test. He created a variation which had the text — "We respect your privacy" — just below the call to action (CTA) button.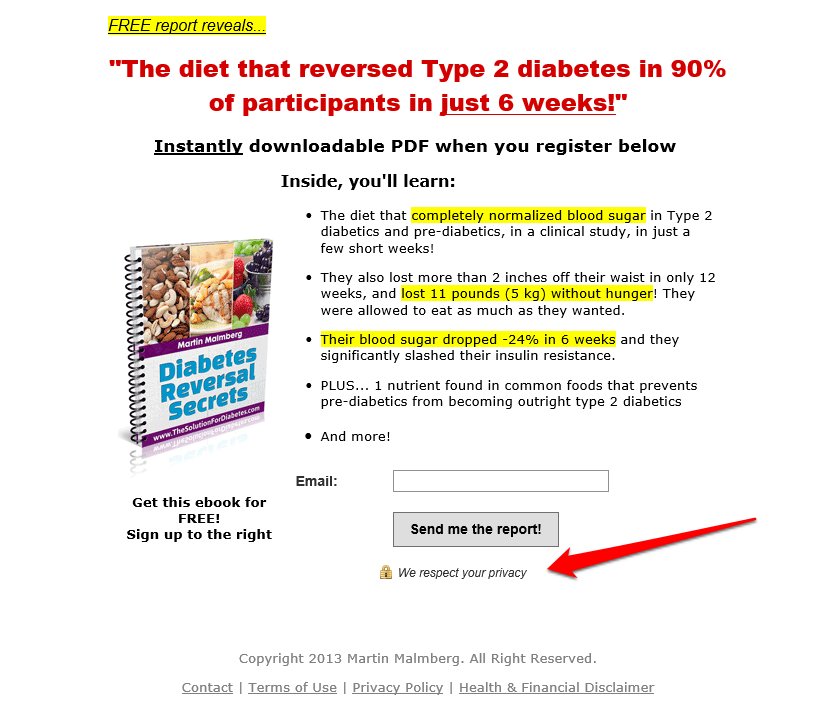 A/B Test Result
Martin's hunch was correct. Adding the text about privacy did affect the conversions — but surprisingly negatively! The version with the privacy text registered a 24.41% drop in conversions! The test was run for over a month with the original recording a 99% chance to beat the variation.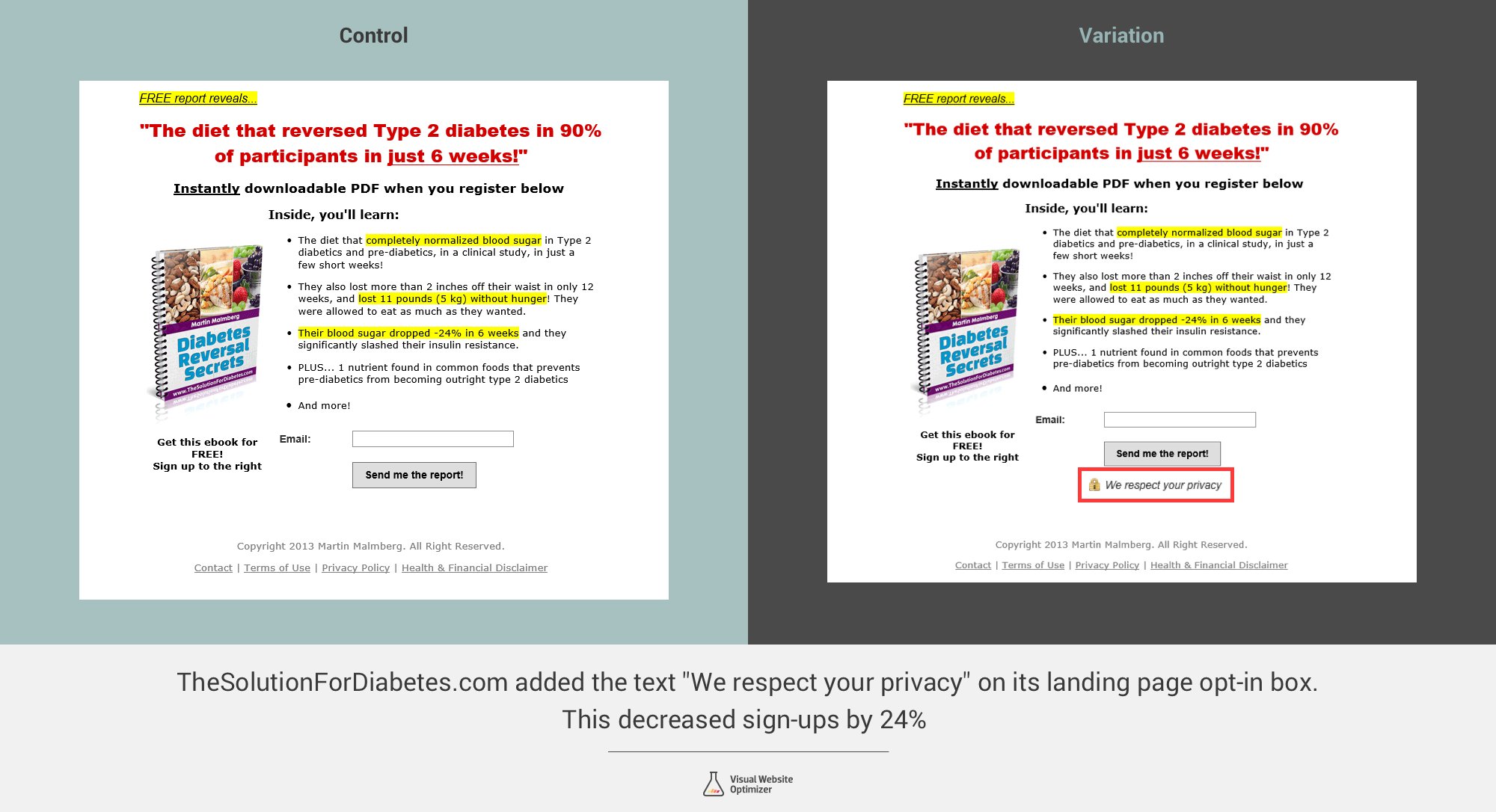 What Really Happened Here?
You might be wondering what really happened here. Using any kind of trust indicator or copy that addresses visitors' fears is usually considered a best practice. And why not? According to a survey, 36% online customers consider 'identity fraud' as their most prominent worry.
Then why did adding "We respect your privacy" right below the call to action (CTA) button decrease conversions in this case?
Possible Reasons Why the Variation Failed
1) The privacy text introduced fear
When asked why he thought the variation failed, Martin said, "I guess people started to worry about spam and privacy concerns after reading such a text. Whereas, the thought doesn't even enter their heads without that text. So, at least in my niche, with my traffic sources, it seems best not to use such a text, even when worded positively."
So instead of assuaging visitors' apprehensions, the text had a counteractive effect as it instilled the seeds of distrust and worry in the minds of visitors.
ContentVerve ran similar privacy policy experiments on a sign-up form last year. In one of the experiments, it was found that the version with a privacy policy saying "100% privacy – We will never spam you" decreased sign-ups by 18% when pitted against a version with no privacy text.
2) The text acts as a distraction
This is just an extension of the first point. The privacy text right below the CTA might have been distracting visitors and took the focus away from the offer. It's usually considered a good practice to keep the landing page as focused on the offer as possible.
Your views
Why do you think the version with the privacy policy failed? We would love to hear your views.