A/B testing for Joomla: plugin for VWO
We already have A/B testing plugin for WordPress and Drupal. Today we are proud to release a similar plugin for Joomla.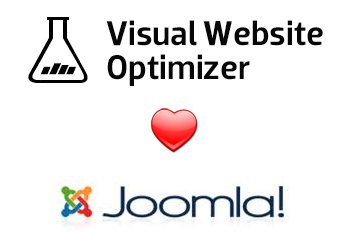 Split testing for Joomla without a single line of code
What's the best thing about this plugin? Well, once you install this plugin on your Joomla site you can create unlimited number of A/B and multivariate tests (using VWO) without requiring to modify a single line of code on your website.
Installation Instructions
This plugin is made by Analytics for Joomla who make awesome plugins for Joomla.
Download the Joomla plugin for VWO
Upload plugin through Joomla administrator interface
Select the plugin in the extensions – plugin section
Enable plugin
Add your VWO account id (visible in Manage Account section in VWO)
That's it! You are ready to create and run A/B tests on your website