What Is Hicks Law and How Can We Use It To Simplify Choices?
Suppose you have to pick one color between orange and blue for your walls. Which one would you choose? But wait, there is a twist.
There are five shades of orange and five of the color blue. What was initially a simple question is now a complex decision-making process. This scenario is an example of Hicks Law.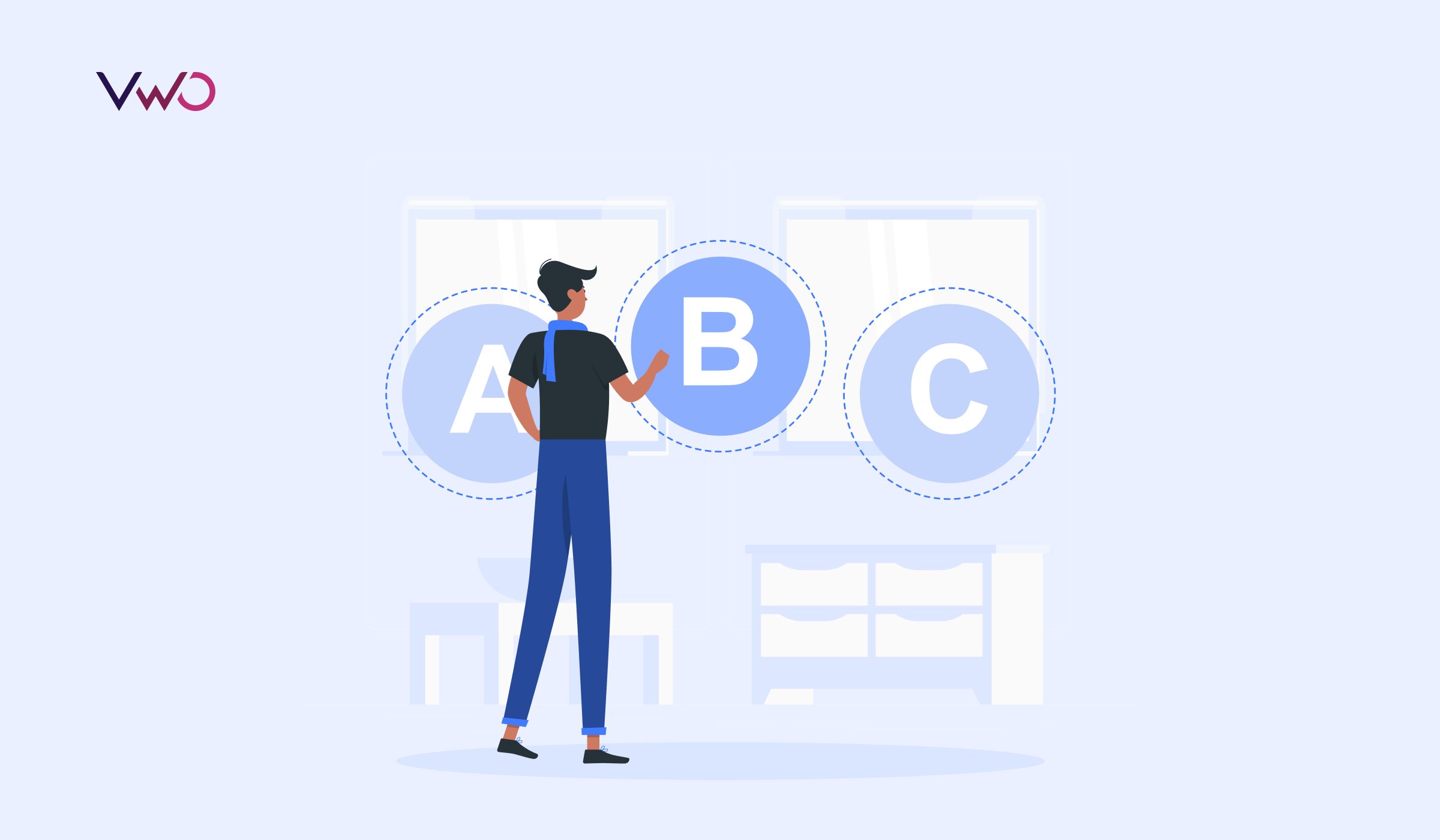 What is Hicks Law?
Hicks Law is a UX design principle to simplify the decision-making process. Hick's Law, also known as Hick-Hyman Law, named after psychologists William Edmund Hick and Ray Hyman, states that the more options available to a person, the longer it will take to decide which option is best. In other words, Hicks Law is used to simplify choices and remove barriers in decision-making.
The formula for Hick's Law is defined as follows:
RT = a + b log2 (n)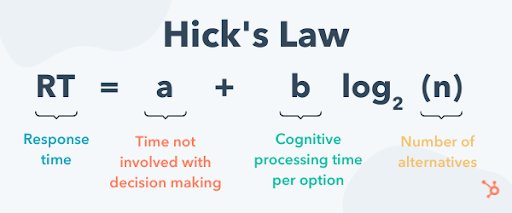 Being aware of how to simplify choices to increase your conversion rate is critical to adhering to Hicks Law. In addition, increasing your conversion rate requires understanding the psychological principles of decision-making.
For example, ASOS provides the following options for creating an account:
There seem to be two primary options at first glance:
Third-party platform sign up
Email sign up
But in reality, there are four options to sign up. First, users have to decide between three third-party platforms. Furthermore, if a user chooses to sign up with an email address, several form fields and questions are present.
In such cases, leveraging user interaction data will give you a directive on what can be tested in your user experience to remove distractions and offer the optimal number of choices to your users.
How to use data to simplify choices
VWO Insights gives you the ability to isolate variables by leveraging the power of:
Funnel tracking
Session recordings
Heatmaps
Surveys
Form analytics
By using VWO Insights, you can quantify variables on web pages to consider removing elements that users do not use—or perhaps removing elements that add more complexity to accomplish a conversion goal. Take a free trial to understand the advantages of VWO Insights in detail.
For instance, VWO Insights' heatmaps could reveal that the sign-in option for Apple receives little to no interaction from users in the ASOS example.
On the other hand, maybe users engage more with the Facebook and Google sign-in options. In addition, form analytics may reveal low levels of interaction with specific form fields for the email option; these form fields could be eliminated.
Here is an example of what the user experience could look like by using the data gathered from VWO Insights to adhere to Hicks Law: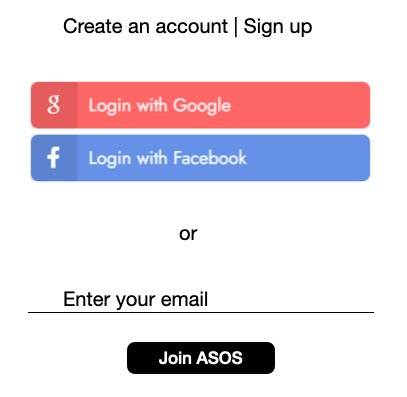 Several elements are removed to simplify the process of setting up an account. But the question that then arises is – will this variation convert as much as the original? The answer to this can be found through A/B testing.
How to approach high-velocity testing
High-velocity testing is critical to refine the options presented to users. For instance, ASOS could also test the following variations to gauge conversion rate performance:
Multi-step form vs. email-only account creation.
Collapsible form fields vs. static form fields.
Two third-party platforms to sign up vs. Three with no email option.
Two third-party platforms to sign up vs. email-only account creation.
Increasing the velocity of tests increases data collection to isolate variables that may be causing bottlenecks in your conversion funnel. But unfortunately, 68.2% of companies do not perform more than four tests per month. You can increase your testing velocity with VWO. Take a free trial and find out how.
The more A/B tests you run, the more you will increase your odds of success by simplifying choices for users. However, setting up a test must be done with audience segmentation in mind.
This is because what works for one user may not work for another because of cognitive bias in users.
Segmenting cognitive bias
Cognitive bias kicks in when predisposition occurs. For example, are you a cat person or a dog person? Perhaps, if you grew up with a dog, you would have a stronger affinity for dogs.
Understanding your audience's cognitive bias is critical to increasing your conversion rate. Therefore, the test variations you create from analyzing data based on Hicks Law should be targeted to specific audiences.
There are 188 known biases, which allows plenty of scope for audience segmentation. For example, you can use a cognitive bias called the 'mere exposure effect' for an audience segment.
The mere exposure effect
The mere exposure effect was a famous study conducted in 1968 that confirmed the cognitive bias that familiarity breeds content.
A professor arranged for a student to show up to class covered in a black bag repeatedly. As students observed the student in the black bag, they were hesitant to interact at first.
But as the study progressed, the student covered in the black bag started looking familiar to others, and those who were initially hesitant now started interacting with him.
Similarly, several of your users will have the cognitive bias of not interacting with something unfamiliar.
But since familiarity breeds content, setting up retargeting audiences for your test variations would be advantageous to increase your conversion rate. 
Only 2% of website visitors convert on the first visit. Imagine going through the process of simplifying choices on your website by leveraging data and deploying high-velocity tests to gather data just to have only 2% of your audience convert.
By adhering to Hicks Law you not only simplify choices to remove barriers, but you also set up retargeting for segmented audiences based on the cognitive bias to increase the propensity of conversions.
Final thoughts
It is critical to gather data points and deliver a personalized experience to users based on how they are likely to process the information presented to them.
Offering every option is not ideal when users have different needs. Practice having one-on-one conversations. Don't try to speak to a crowd, or your message will go unheard.
Instead, use data to find segments, remove the noise and talk to the specifics. Creating a flawless user experience is equivalent to hitting a moving target. As the needs of your users shift, your landing page and website designs will need to shift too.