Get your A-Game Up with These 8 Effective Lead Conversion Strategies
The notion that building a fancy looking website and investing into marketing activities are more than enough to grab the attention of web strollers to convert them into leads. But, that's precisely where most marketers are failing today.
Lead conversion is not just about ensuring these "fence-sitters" pay a visit to your site, it's about changing them into an opportunity, nurturing them, and converting them into loyal, paying customers. More so, understanding the basic needs of your visitors and creating an experience that's compelling enough for them to come back for more, is equally important.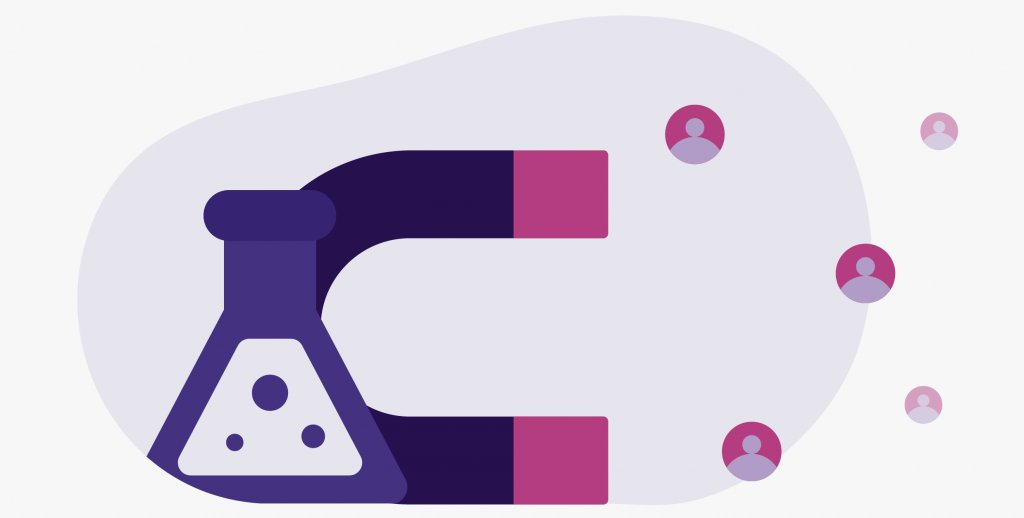 Before getting into the nitty-gritty of how to convert a visitor into a lead, let's first talk about the importance of building a robust lead conversion process.
Building a Lead Conversion Process
Having a robust and streamlined lead conversion process is essential for any business to survive in today's highly competitive market place. A good conversion strategy can not only boost your business dramatically but help to get good leads aboard. Below mentioned are five steps to building an effective and efficient lead conversion process.
1. Prepare Quality Content
Adding quality content to your website significantly increases the chances of getting more leads for your business. Write catchy website copies, create informative content such as blogs, ebooks, white papers, and work on product demos.
When you generate qualified content, it develops the trust of your customers and nurtures a healthy relationship with them. Their trust and relationship can indirectly generate good revenue for your business. So, tell your content team to produce engaging and converting content.
2. Build an SEO Strategy for Your Site
Visibility on Google can generate more leads to your business than you can imagine. So, investing your efforts in correcting your SEO strategies is essential for Google ranking.
Five primary SEO elements to focus your attention to include the page title, page URL, page header, internal links, and page content. Refer to Google updates to understand how to use SEO to rank high on search engines effectively.
Watch the video to know what's working in 2023 for SEO:
3. Create an Appealing Landing Page Design
Your landing page design is the first and foremost element that defines the usability and success of your website. Having a good strategy of building landing pages can help to convert more leads.
Strategically add images, videos, and call-to-action buttons on your landing pages to make them appealing and get more conversion. Further, make sure all your landing page links are clickable and directly or indirectly help to generate leads. You can also use pre-designed landing page templates to improve your site's user interface.
4. Use Social Media Channels to Generate Leads
Today people are massively engaged on social media platforms like Facebook, Twitter, Instagram, LinkedIn, and many other ones. They consume more content here than on other mediums. Leverage social media to your advantage. Promote your business offerings here and grab the attention of your target audience.
A company generates 80% of B2B leads by using LinkedIn as a marketing medium. So social media is a smooth platform to spread awareness of your brand products globally and gain more customer engagements.
5. Do Email Marketing in Your Relevant Niche
Email marketing is an age-old inbound and outbound marketing tool that still serves as an effective medium to generate leads. You can design various email templates and send them to your target audience on multiple occasions, such as festivals or birthdays, to nurture them regularly.
The marketing tool not only helps build a strong relationship with your target audience but keeps them informed about your products and services as well. Furthermore, emails have proven to get more leads to a business than most other marketing tools.
Lead Conversion Best Practices
It takes nearly 0.05 seconds for a visitor to form an opinion about your brand and decide whether or not they'll stay on your site. Capturing these micro-moments is what can convert your visitors into leads and customers. Below mentioned are eight effective strategies that you must use and implement to improve your lead conversion rate.
1. Learn to Capture the Right Market
To capture the right leads, understand the market that you're operating in, and the behavior of your target audience. Use demographics (age, gender, education level, employment), geographic (location, address, region, country), and socio-economic (life-style, social class, personality, attitude) data of your target audience to show them relevant content and even incentivize them to convert into leads.
2. Segregate your Leads
As a business, you may generate tens and hundreds of leads every month. But, not all of them may qualify as good quality leads. So, as a practice, filter out all the leads that you think would be truly useful for your business and are interested in buying your products or services basis your business context.
Conduct thorough research on these leads, study their intention and interaction with your platform, check their last sales activities, and then establish contact with them. This is important because if your sales team attends to every lead that your business gets, they will not only end up wasting a lot of time but efforts as well.
3. Leverage Lead Scoring to Your Advantage
The lead scoring feature enables you to determine the value and importance of a lead. The higher the lead score, the better it is. Moreso, lead quality means shortlisting leads based on their ideal profile that can become a long-time converted customer for your business.
4. Establish Communication With your Leads as soon as they Convert
Leads are a fresh commodity to your business, which means you must nurture them immediately. Even a day's delay can make them lose interest in your brand and probably shake hands with your competitor.
If you're contacting them through a phone call, then be humble. Address all their concerns and queries, and ensure they leave satisfied. Ask them whether they'd be interested in receiving regular updates about your brand's offerings, a demo call to understand your product(s) or service(s), and any other related thing. Show them that you care and are willing to do everything to get them aboard.
5. Use Effective Communication Channels
Deep dive into channels that are used by your prospects to engage with your brand. Try marketing channels like emails, cold calling, social media platforms, etc. to communicate with them.
For example, if your goal is just to increase your brand's awareness in the market, then use channels like Facebook, Twitter, Instagram, and Linkedin. These are apparently the best channels to increase brand awareness and generating leads. Pinterest and YouTube are two more marketing channels that can prove beneficial here.
6. Regularly Follow-Up with your Leads
Follow-ups are necessary to stay connected with your target audience. This gives them a sense that you care about their needs and are willing to provide them all the necessary services they want.
Don't stop after sending one or two emails to your target audience or after that one-time demo call. Continuously follow up with them. Make them aware of your business's offerings and highlight what makes you stand out.
7. Speed Up the Work of your Sales Team
It is always good to divide your sales teams into two divisions – one that handles all your existing customers and the other that takes care of all the new leads your business generates.
Also, make use of a good CRM system that helps you to monitor your prospect's sales stages and other related activities. You can further have dedicated resources who can monitor and assign leads to different sales managers. This will help your sales team handle all your incoming leads and supervise their sales pipeline at every buying stage.
8. Highlight the Testimonials of your Happy Customer on your Site
In today's digital world, 72% of people trust businesses with positive customer testimonials and reviews. So, use your customer testimonials to your advantage.
Build the trust of your new customers by making them read through the testimonials of your existing happy customers. Add them on pages where visitors are most likely to read them, such as on the home page, pricing page, blog page, and so on.
Final Thoughts
To convert leads into loyal customers, you need to nourish and nurture them properly throughout their sales journey. Calculate your lead conversion ratio and be aware of their progress status to know where you, as a brand, are missing out in terms of converting them into customers. Be patient, work on your lead generation strategy, and make necessary amendments wherever needed to get positive results to your business.