Do Human Photos Increase Website Conversions?
Do human photos distract users? Do they create a deeper emotional connection?
Or do they have zero net effect?
In this article, we'll take a look at how using photos of humans across your website can impact conversion rates. But before reading, have a guess: do you think human photos have any subconscious effect on visitors?
Download Free: Landing Page Optimization Guide
Table of Contents
What does the research say about human photos on websites?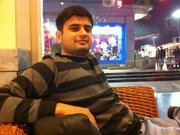 There has been significant scientific research on this topic, particularly for eCommerce websites. When considering a purchase decision, a key challenge issue online is trust. How do you gauge if a particular website is trustworthy? Taking lessons from TV advertising and general marketing principles, you may think that associating photos of people with products engenders trust. Of course, human photos = increased trust is just a hypothesis. But is it really true?
To answer this, we analyzed several research papers which are published in peer-reviewed scientific journals. Following are some of the most relevant ones (along with excerpts):
The Human Face of E-Business: Engendering Consumer Initial Trust Through the Use of Images of Sales Personnel on E-Commerce Web Sites: initial trust was found to be enhanced for websites employing photographs and video clips compared to control Websites lacking such images
Shiny happy people building trust?: photos on e-commerce websites and consumer trust: trustworthiness of low-trust sites can be boosted by adding a photo
Exploring Human Images in Website Design Across Cultures: A Multi-Method: results indicate that websites with images that include facial characteristics are more positively received by users than images with no facial features or no human images at all
Trust at first sight? A test of users' ability to identify trustworthy e-commerce sites: a photo only had an effect on participants' first impression of a vendor
Not just scientific research, real-world A/B tests also corroborate the hypothesis of human photos increasing conversion rate. Two of our customers used our A/B testing tool (VWO) to test the presence of human photos and its impact on conversions. The following sections detail what they did and what they found out.

Photos vs paintings (A/B test #1)
Medalia Art sells Brazilian and Caribbean art online created by famous local artists. They decided to test what would happen if paintings were replaced by the artists' photos.
The goal for this A/B test was to increase visitor engagement (defined as a click on any link on the homepage; it is the inverse of the bounce rate). They didn't use sales as a conversion rate as many of their sales happen after interaction on the telephone with the customer.
Here are the screenshots of the control (paintings) and the alternate version (photos).
– Original (with paintings)-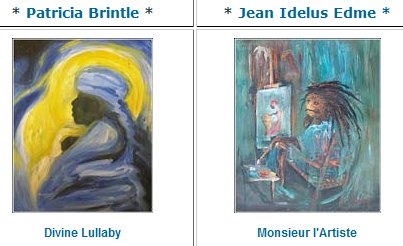 – Variation (with photos)-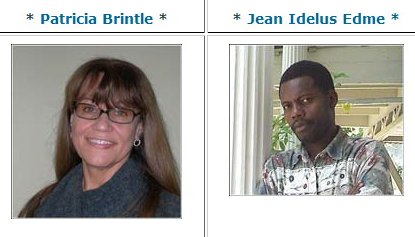 Results: Medalia found that with paintings the conversion rate was 8.8% but if paintings are replaced with artist photos, the conversion rate increased to a whopping 17.2%. That's an increase in conversion rate of more than 95%! Clearly showing your product is important, but showing the faces of people to humanize the purchase experience can increase conversion rates.
Download Free: Landing Page Optimization Guide
Photo v/s generic icon (A/B test #2)
Another VWO user, Jason Thompson, conducted an A/B test on the contact section of his blog to see if replacing an icon with his own photo would lead to more people contacting him. Following is a screenshot of the original and variation: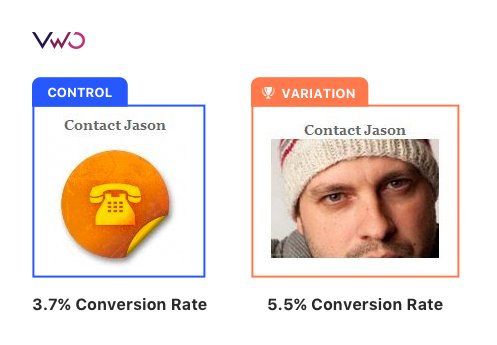 Results show that the version with Jason's photo-generated 48% more conversions than the generic icon. Again, these results are statistically significant.
Jason commented on the test results:
People want to connect with other people emotionally, the photo makes that emotional connection so much easier and as the test is proving, drives people to the contact form more than a nondescript icon.
So, should you use human photos on your website?
Here are some key conclusions about human photos on websites:
Human photos on a website do have a positive impact on visitor's first impression of trustworthiness
Human photos with a focus on the face have a much better impact (as the emotional connection is stronger)
Photos should be "real". Visitors can tell when you are using stock photos, and this can reduce trustworthiness
The most important conclusion, however, is that human photos are not a panacea for all websites. The best method is always to A/B test photos vs no photos on your website. 
VWO's visual editor makes it easy to make changes to your website. Below is a quick overview of its capabilities.