Spur Visitors into Action by Cultivating the Right Emotional Engagement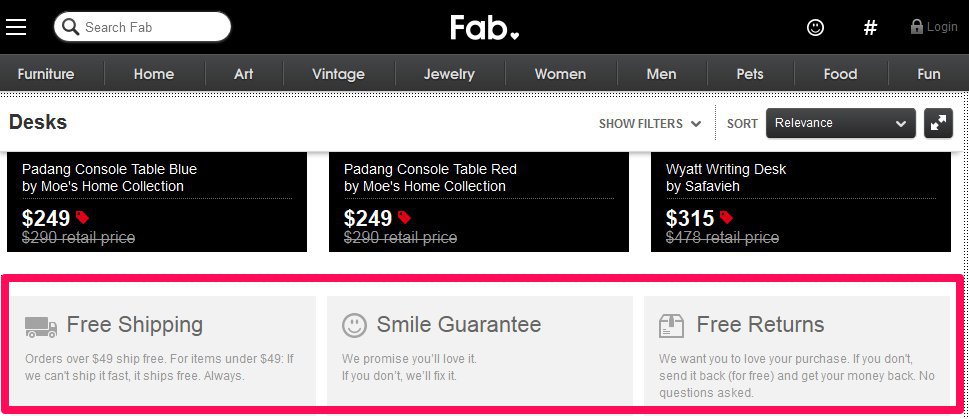 Make all the changes you want. But if you're not tracking the emotional journey of your customers, you're leaving a lot of money on the table.
Emotions are powerful. And even if there's no logical explanation (content) to support it, they might still remain the same. For example, you may not remember the story of a movie after a few years. But you might still remember if you liked it, loved it, or hated it.
It is usually not easy to change an evaluation that is formed on the basis of an emotional response. We begin to take it as "true" and "valid," which makes it our reality.
This is why it is important that the first few minutes of customers' journey on your website must be scrutinized and optimized at best, for optimum user experience.
In a usability study conducted by Microsoft, participants were divided into two groups. One group had an app launch time of 5 seconds. And for the second group, the launch time was artificially increased to 15 seconds.
The rest of the experience remained identical for both user groups. But the perception of participants were not the same. The frustration of the initial few seconds carried forward in the minds of the participants who belonged to the "delayed" lot.
Here's how Josh Ledgard of Kick Off Labs sums up their experience in his article:
They had more difficulty completing the rest of the tests after the lengthier start-up time. They universally gave the slow-launching application poor scores (in comparison) for performance, usability, and general satisfaction for every part of the test. This was an application that was identical for 29 minutes and 45 seconds of the experiment … and they hated it.
When Kick Off Labs optimized the first 5 minutes on their website to ensure a "happy path" for their ideal customers, both their website conversion rate and lifetime customer value increased by 50%.
The point is, positive first impression of your website can go a long way for your conversions.
To evoke emotions that can improve your conversion rate, you need to go beyond understanding your customers' fears and problems. And starting with creating happy first impressions will help you gain users' trust and get started on the right foot.
Once you've accomplished this, here are a few emotional triggers that you can play with, to improve the conversion rate of your website:
1. Make Them Feel Special
A common scenario is, a lot many websites offering discounts to every visitor the moment they visit their website.
Zivame also implements this: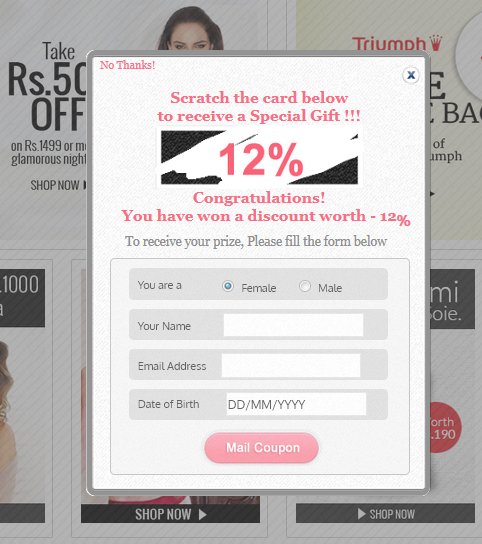 You might think that such discounts should impel people to buy from you.
But the truth is, when you are offering the discount to all your visitors, the discount loses its "feel-good" charm. Plus, cost calculations will also play an integral part here to see if this strategy of offering a discount to everyone proves to be a successful one.
Instead, why not amaze your visitors with this message as soon as they add $XXX worth of items to their cart?
"Congratulations! You just crossed the threshold for our star customer. If you buy items worth at least $XXX right now, you can avail  a XX% discount on your purchase."
Or, you can distinguish your customers on the basis of their Country (you can track this with their IP) and then flash them a message like:
"Hola, you Spanish Shopaholics! Once every month we offer a discount to each of the countries served by us. Today is your lucky day. So, shop your way to glory. Use coupon code SP1102013 to avail a 15% discount on your total purchase. This is valid only on 1st Oct, 2013. Happy Shopping!" 
Such messages will make them feel special and also create a sense of urgency since there is a time period within which they must use this discount before it expires.
2. Don't Make Them Angry
If you have to guess that one thing that irritates the hell out of your customers. What would that be?
Think. Think.
You got it right — the shipping fee, it is!
Of course, it is important. But when so many websites are offering free shipping along with awesome return policies, you cannot expect your customers to foot in the bill for their shipping fee too. Isn't it enough that they have chosen to buy from you, among so many other websites?
Often, such hidden or additional fee will simply add to your cart abandonment rate.
In one study, it was revealed that 93% of participants would be more encouraged to make the purchase if the site offers "Free shipping."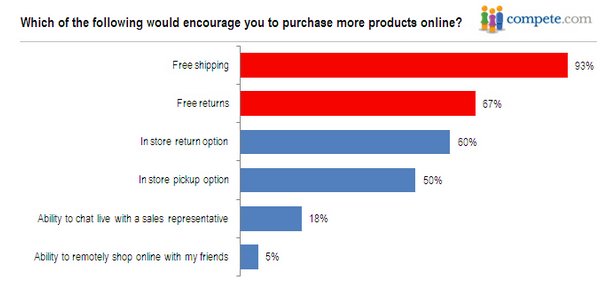 And just so you know, free shipping orders average around 30% higher in revenue than orders that cause consumers to pay a shipping fee. So, maybe you should AB test offering the free shipping option for a few days, before ruling out this possibility completely for your eCommerce store.
If you think a complete waiver of the shipping fee would not make business sense for you, you can add a threshold to the shipping criteria and A/B test it. When 2BigFeet added the $100 threshold for free shipping, their conversions increased by 50%.
Free shipping option or not, you can also go one step ahead to make your customers feel that you care about them. Allow them to select their preferred date of delivery, like it is given in the image below: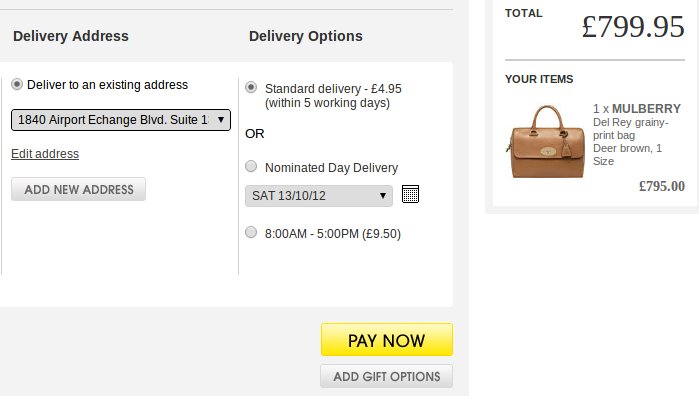 And if not anything else, the least you can do is, make sure you reveal all hidden costs or shipping fee upfront to avoid visitors leaving your website with contempt.
After spending a good amount of time in selecting their favorite stuff on a website, it will definitely be frustrating to know on the last step that you will have to pay a hefty shipping fee to receive your order.
Ozscopes provides a shipping calculator on their product pages: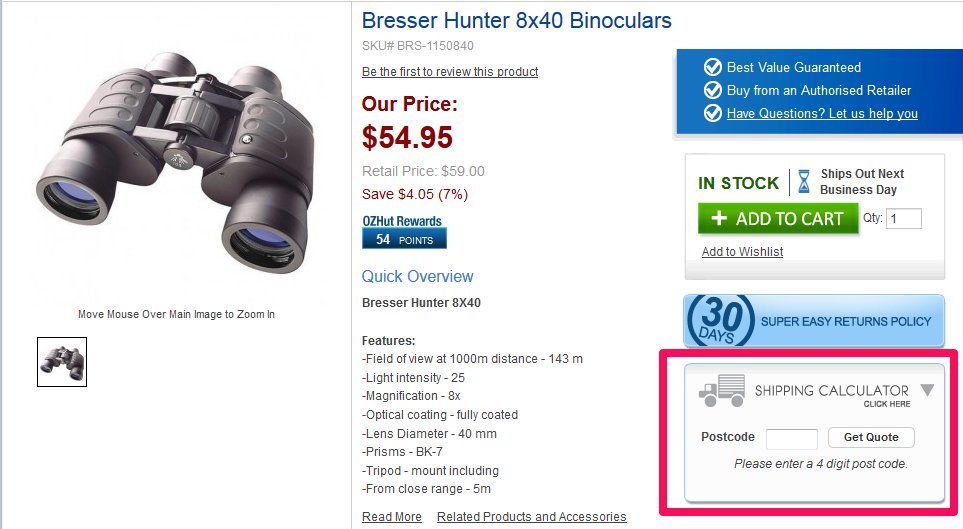 3. Humor Them
Being subtle can many times hurt your conversions. But you can sometimes create funny ads  or copy and A/B test it to see how your audience respond to it.
Humor, if works well, can get people engaged with your brand easily. And the best part, when you tickle their funny bone, it creates a lasting impression and get people talking about it.
You can see the ad below by Elements Laser Spa, which is a Laser Hair Removal clinic.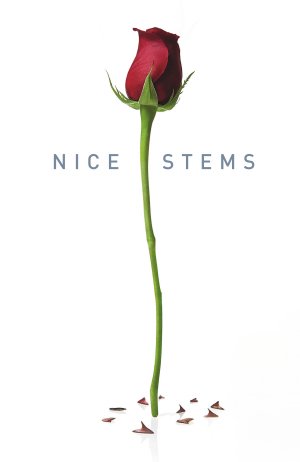 In case you don't know, "stems" is a common slang for "legs."
The message might seem a little cryptic and not make much sense by just looking at the above picture. But the print version of this ad also had a small box below this ad, which added a discount offer on laser hair removal. Now that definitely makes the whole ad very clear.
But again, it is very important to achieve that balance between ease of understanding and subtlety. Make sure you A/B test it and don't go too far.
4. Create Excitement
When talking about emotional triggers, how can you not talk about the travel industry?
Travel sites play with people's emotion so easily. And excitement of unexplored places and never-tried experiences sway people's decision and the excitement of it all make them buy expensive holidays without thinking about it much.
You can see how beautiful images and copy from Jetsetter.com can easily transport visitors into another world: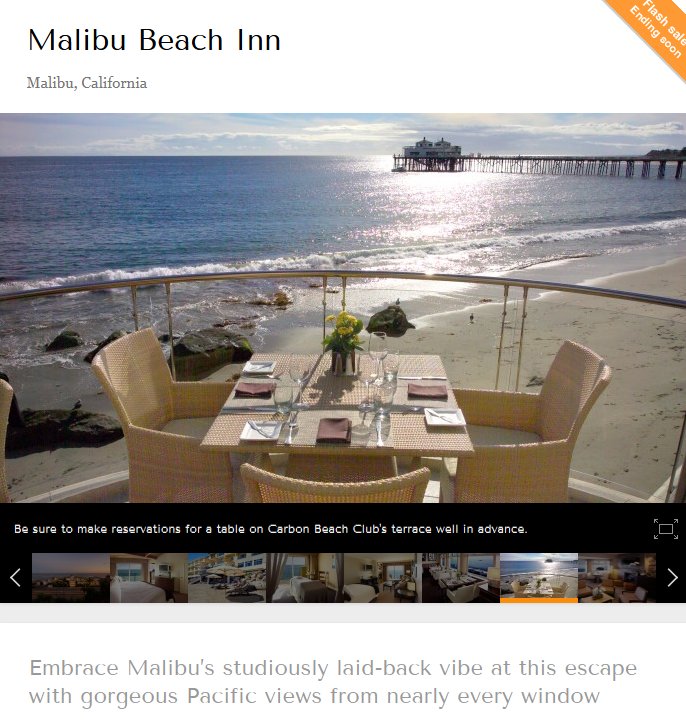 5. Give Them Assurance
"Am I getting the best deal? Maybe other sites have cheaper prices?" Your customers will have many doubts like this.
No matter what, don't give them a reason to leave. Address such concerns of your customers even before they realize they have them. John Lewis offers assure its customers of the best deals by providing them a price match guarantee: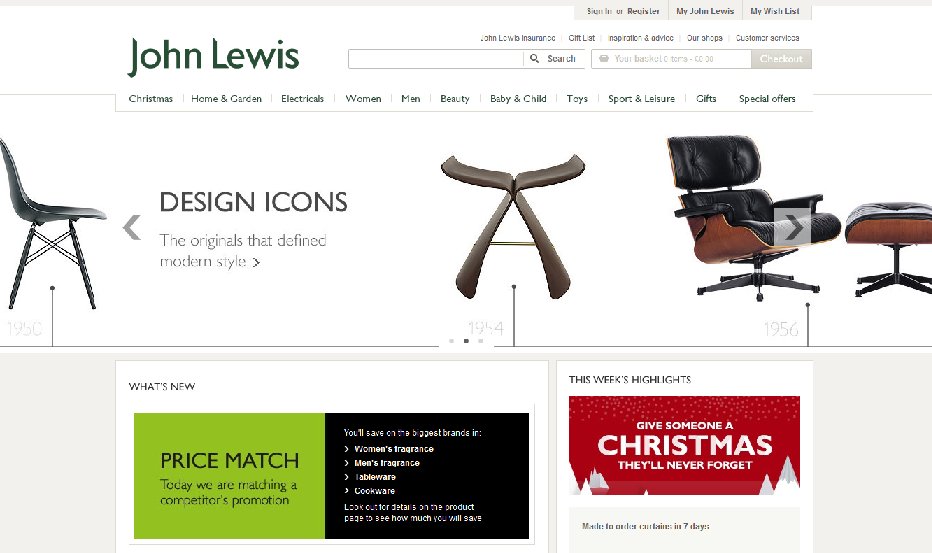 You can also add security seals on your website to assure people that transactions on the website will be completely safe. And this might even boost your conversion rate.
If trust seals are an expensive option for you, try adding assurance text like it is added by Wiltshire Farm Foods:

If such concerns remain unaddressed on your website, it will eventually make people hesitant to make the purchase and kill your conversions. So, figure out the fears and doubts of your customers and provide solutions to them on your website to increase sales.
6. Have Shared Values
A study that included 7,000 consumers from the UK, the USA, and Australia revealed that  64% of the participants cited shared values as the main reason for their relationship with their brands.
Your product, website, and pricing may get copied if you are successful. But the values and culture you stand for will always distinguish you from the rest. It is this shared belief system that adds to lasting customer loyalty. The most important thing here is, you must mean it.
For example, for every pair of shoes that you buy from Tom's Shoes, they donate one to the child in need. The company has been around for only a few years. But they are a popular brand now that people love.

Similarly, Montane breathes the culture of mountaineers and athletes, which perfectly matches the products on its website. They even arrange several expeditions on a regular basis that encourage like-minded people to join it.
Cultivate a community and figure out the values you believe in to make people relate to you. If you are trying to please everyone, you're not touching anyone's heart.
Videos, copy, or images, there are so many ways you can use emotional triggers to push visitors to the ultimate conversion goal of your website. But understanding your customers is the key.
If you think that you know what the belief system of your audience is, and what their concerns or fears are, you're wrong.
Get started with a customer survey and only then you will be able to use these emotional triggers to motivate them to take your desired action.