25 Conversion Rate Optimization experts you must follow on Twitter
One of the easiest ways of keeping up-to-date in an industry is to closely follow those who are its thought leaders. These are people and organizations who produce excellent content and also curate content created by others. Therefore, to help our readers, we put together a list of the top Conversion Rate Optimization experts you really should follow on Twitter. We promise you, just going through some of what they share will leave you feeling far more enlightened, not to mention jumping up and about with ideas of your own.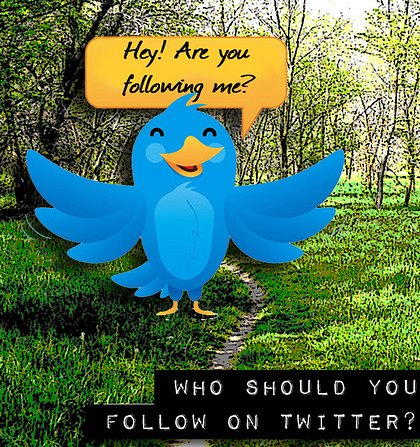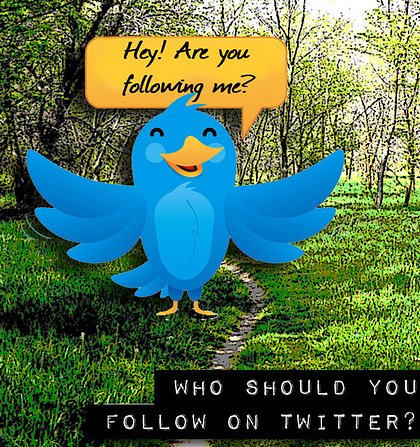 Image credit: The Daring Librarian @ Flickr
In no particular order, ladies and gentlemen, the top CRO experts on Twitter.
Individuals
Oli Gardner
Co-founder of Unbounce – opinionated writer on conversion optimization, landing pages & social media. Wildlife photographer, rocker & lover of foul language…
www.unbounce.com
[blackbirdpie id="246501268107976705″]
Bryan Eisenberg
Marketing Optimization expert, keynote speaker and New York Times best selling author, columnist
www.bryaneisenberg.com
[blackbirdpie id="246352754145112064″]
Brian Massey
Brian Massey is author of Your Customer Creation Equation: Unexpected Website Formulas of the Conversion Scientist and the Conversion Scientist mentioned.
http://CustomerCreationEquation.com
[blackbirdpie id="246307591037255680″]
Scott Brinker
Marketing technology entrepreneur, ion interactive co-founder & CTO, agile marketing advocate, and author of the Chief Marketing Technologist blog
http://www.chiefmartec.com
[blackbirdpie id="245989186199486464″]
Jeffrey Eisenberg
Marketing Optimization expert, 2x NY Times best selling author, speaker, advisor & entrepreneur. Persuasion Architect & Bryan Eisenberg's brother 😉
http://www.bryaneisenberg.com/about/jeffrey-eisenberg/
[blackbirdpie id="244083126979141632″]
Michael Aagaard
Learn all about Content Marketing, Copywriting & Conversion Rate Optimization! Get case studies, podcasts, how-to videos & test results weekly on ConteVerve.com
http://contentverve.com
[blackbirdpie id="245968868877676545″]
David Kirkpatrick
professional writer and reporter for MarketingSherpa
http://sherpablog.marketingsherpa.com/about/#david-kirkpatrick-bio
[blackbirdpie id="246282505978789888″]
Joanna Wiebe
Ebook writer + copywriter at CopyHackers.com. Co-founder of Page99Test.com. Staunch advocate of copy first. (HN: bloggergirl). Pls, no DMs
http://www.copyhackers.com
[blackbirdpie id="246440901499564033″]
Chris Goward
Founder and President of WiderFunnel, the Conversion Optimization company. | You don't need more traffic. You need more conversions!
http://www.widerfunnel.com/blog
[blackbirdpie id="246321644140900352″]
Angie Schottmuller
Interactive Jedi skilled at wielding the Force of magnetic content optimized for search, social, conversion, and mobile
http://searchenginewatch.com/author/1907/angie-schottmuller
[blackbirdpie id="244224807657406465″]
Linda Bustos
Get Elastic Ecommerce Blog brought to you by Elastic Path Software
http://www.getelastic.com/
[blackbirdpie id="246575237037178880″]
Anna Talerico
Post-click marketing. Conversion Optimization. Landing pages. I blog here: http://www.ioninteractive.com/post-click-marketing-blogblog/
[blackbirdpie id="245539534295666691″]
Mike Belasco
Pres. of seOverflow, http://www.seoverflow.com and Co-Founder of ConversionIQ
http://www.conversioniq.com
[blackbirdpie id="238324884961378304″]
Rick Perreault
Co-Founder & CEO of Unbounce, first-time entrepreneur, part-time gardener, foodie, husband, love helping others and having a good time … and Canadian
http://unbounce.com
[blackbirdpie id="246405639490912257″]
Rich Page
Passionate website optimizer. Author of 'Website Optimization: An Hour a Day' (http://bit.ly/WebOptHour) & co-author of 2nd ed. of 'Landing Page Optimization'
http://www.rich-page.com
[blackbirdpie id="245913460360224768″]
Peep Laja
Conversion optimization & user experience are my playing fields. Founder of Markitekt. Entrepreneur, trainer, consultant. Love coffee and books
http://conversionxl.com/blog
[blackbirdpie id="246435435725852672″]
Patrick McKenzie
I'm a small software developer. Blog: http://www.kalzumeus.com 
[blackbirdpie id="245740239421857793″]
Justin Rondeau
I'm a renegade philosopher turned digital analytics & testing speaker, and researcher of marketing trends. I like good beer, new connections and dance parties
http://whichtestwon.com
[blackbirdpie id="246317190675066880″]
Organizations
Unbounce
The DIY Landing Page Platform: create, publish and A/B test landing pages in minutes with no coding or IT. Built for marketers, advertisers and designers.
http://unbounce.com
[blackbirdpie id="246549029037674496″]
Wingify
Website Optimization tools that simply work.
http://wingify.com
[blackbirdpie id="245940497665888256″]
KISSmetrics
Official KISSmetrics Twitter account. Our online software helps online businesses turn analytics into insights that guide decision-making and growth.
http://kissmetrics.com
[blackbirdpie id="246569772622426113″]
Monetate
Conversion experts helping marketers deliver the ultimate online customer experience.
http://monetate.com
[blackbirdpie id="246337514443509760″]
WhichTestWon
The folks at WhichTestWon.com, featuring 260+ Case Studies on conversion optimization through A/B and multivariate testing.
http://whichtestwon.com
[blackbirdpie id="245895429689073665″]
ion interactive
ion provides best-in-class landing page solutions that help marketers worldwide effectively drive conversions.
http://www.ioninteractive.com/
[blackbirdpie id="246319351433658368″]
Online Behavior
A website about Marketing techniques and strategies that help managers & analysts to be successful. We focus on Web Analytics, Usability, Testing & Targeting.
http://online-behavior.com
[blackbirdpie id="246301261081743361″]
By popular demand
We asked and you told us of some CRO experts we'd missed out on. Here's the list of experts suggested to us by our readers.
Carlos del Rio (suggested by Tyson Stevens of Right Hat SEO)
Author; Speaker; Raconteur; Dir. of Digital Strategy and Analytics
http://agillian.com
[blackbirdpie id="246635392521093120″]
Amy Africa (suggested by Todd Barrs of Visitor Centric)
Blog: www.amyafrica.com Email: info@amyafrica.com.
http://www.eightbyeight.com
[blackbirdpie id="235731945143820288″]
Tim Ash (suggested by Todd Barrs of Visitor Centric)
CEO of SiteTuners, Author of Landing Page Optimization. Chair of http://ConversionConference.com
http://SiteTuners.com
[blackbirdpie id="248173202252115970″]
John Jantsch (suggested by Scott Lacy of Spring Metrics)
Small business marketing consultant, speaker and author of Duct Tape Marketing, The Referral Engine and soon to be released – The Commitment Engine.
http://www.ducttapemarketing.com/blog
[blackbirdpie id="248081559356325889″]
Marketing Experiments (suggested by Daniel Burstein, Director of Editorial Content at MECLABS.)
Discovering what really works in sales and marketing optimization through testing and research.
http://www.marketingexperiments.com/blog
(Note: This wasn't as much a suggestion as it was pointing out an error-of-omission. Marketing Experiments produces some of the best CRO case studies out there and is something I refer to all the time. My apologies Daniel! )
[blackbirdpie id="306415881808908288″]
Follow all of them using the handy "CROExperts" Twitter list we made
You can follow all of these experts by going to the CROExperts Twitter list.
Have we missed someone?
If you think there's another expert that we should have included, please let us know in the comments.
Note: All descriptions taken from the respective Twitter profiles.