Watch Out! How to Keep Your Reader's Attention
Now that I have your attention, it's going to take a lot to keep it. The average reader only has an attention span of about eight seconds[1] when reading online. That means that right about now you're probably thinking about doing something else; unless of course I do something to keep your attention.
Grabbing a reader's attention is only the first step. Once you've pulled them in, your job has only just begun. The elements of your site and your promotion must work in tandem to create a user experience that never lets go of the reader's attention. Today we'll look at these elements and how you can optimize each one for maximum results.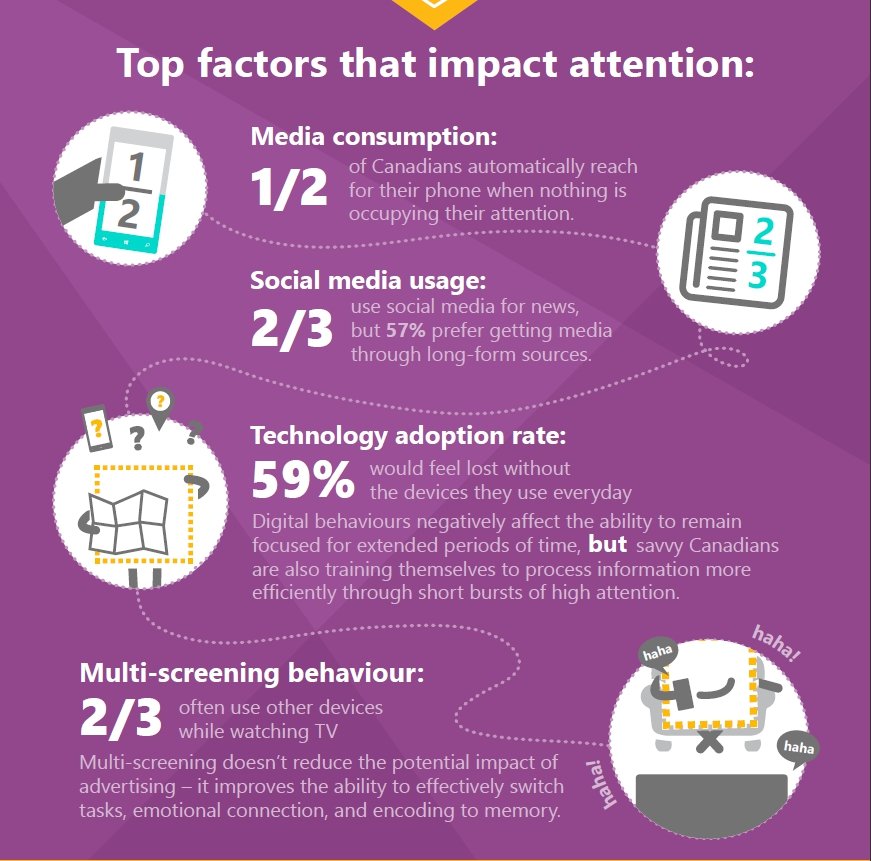 Before the Click: Attracting Visitor Attention
Attracting visitors and keeping them on your site is the only way you will gain conversions and, ultimately, make money through your content marketing. That's why it's important to understand how to attract and keep your readers. Before a reader ever clicks on your website, there are several possible things they will see, depending on where they are coming from:
A Headline
Meta Description
If they have searched something on a search enigne, they're going to see the headline and the meta description. These represent opportunities for higher conversions, so let's examine them both:
Crafting The Perfect Headline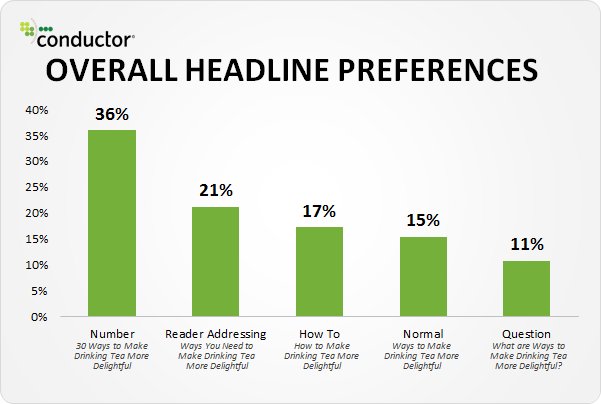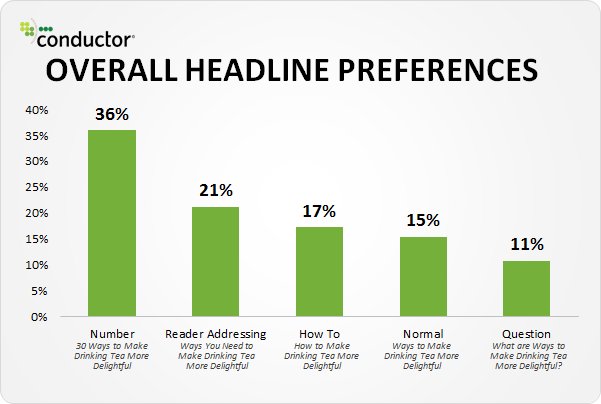 Yaro Starak describes headlines as gatekeepers of your content, and he's absolutely right. There are different types of headlines, and each one serves a different purpose, but all of them represent a promise to your readers. Let's take a look at some of the different types of headlines:
The Explanation Headline
These are the types of headlines that present the "hows" of a subject. Let's say we're talking about blogging:
"How to Optimize Your Content Marketing Today"
"How Capturing Reader's Attention Helps You Earn Money"
"How Organized Content Changes Your Life"
The Answer Headline
This second type involves answering the "why" of something. Check out these examples:
"Why Didn't My Content Marketing Take Off?"
"Why Acting Like a Three-Toed Sloth Can Teach You About Content Routines"
"Why People Aren't Reading Your Content"
The Numbered List Headline
Much like the how and why headlines, lists can be overused, so it's important that you vary up the use of different headlines. That being said, numbers are a powerful way to get a reader's attention. Numbered lists are powerful because they make a specific promise.
Let's take a look:
"10 Marketing Mistakes You're Probably Making"
"7 SEO Tools You Can't Live Without"
"5 Ways to Improve Your Productivity Today"
These are the major headline types, but they can be combined with a few tweaks that will make them even more unique. These tactics involve using  emotional trigger words, alliteration, a variety of formats and more.
If in doubt, try using a headline analyzer that will grade your headlines and offer a breakdown of the words you used.
Writing Your Meta Description
Meta description is the text that appears beneath each result on a search engine results page. The role of a meta description is to captivate readers, and make them want to click on the link to your site. Even if you're at the top of a list of results, readers will still pass you by if your meta description doesn't make them feel confident in your content.
Now that you have a great headline, you need to make sure your meta description is on par as well. Here are the major characteristics of great meta descriptions:
Use Action Words – Compel your readers to click-through into your site by building upon the promise of your headline while also using actionable words like "Learn," "Check," and "Read."
Keep it Within 155 Character – This is the highest number of characters that Google will show in the search results. Don't let your description get cut-off.
Be Descriptive (no fluff) – Don't write something generic or broad; be specific. Describe in a quick little summary what you're going to give the reader if they click on the link.
While keeping these things in mind, make sure you don't commit any meta description sins. I'm talking about over-stuffing it with keywords, of course. That being said, it should contain the keyword you're trying to rank for once, for SEO purposes.
After The Click: Keeping Your Visitor's Attention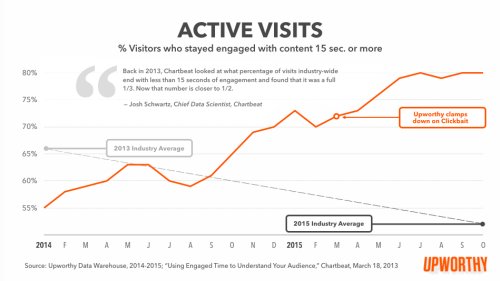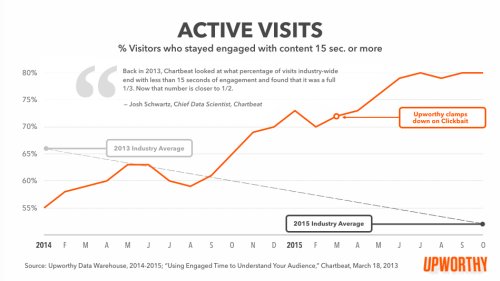 Whether you're writing a book or a long-form guide to content marketing, keeping your visitor's attention is a feat of psychology. Our brains are wired to respond to certain triggers, and it's these triggers that you can use right away in your content to grab attention. There are three elements of your design that can contribute towards this goal:
The Introduction
The Content's Layout
Images
The Introduction: Reeling Them In
The opening portion of your content should have two things: data and storytelling. Together, these are an unstoppable force. Remember that every story (especially one told online) needs seven elements:
Characters
Plot
Conflict
Resolution
A theme relevant to your audience
A strong hook
Building these elements during the introduction of your post is done through first establishing what it is you want to convey to your readers. Perhaps you want to convince them of something, or you simply want to make them curious.
Either way, you can tell a story that happened or you can pose a hypothetical situation that will resonate with them. When telling your story, consider adding some links to relevant data that supports your claims.
Designing Your Content: The Layout You Need
Readers don't read content, instead they skim it. You may think you're writing the greatest content the world has ever seen, but what if people aren't reading it? It might as well not exist at that point.
The important things to consider are the how and where in terms of your readers. Let's tackle these questions and ultimately find new ways to engage your readers and capture their attention.
How Readers Consume Content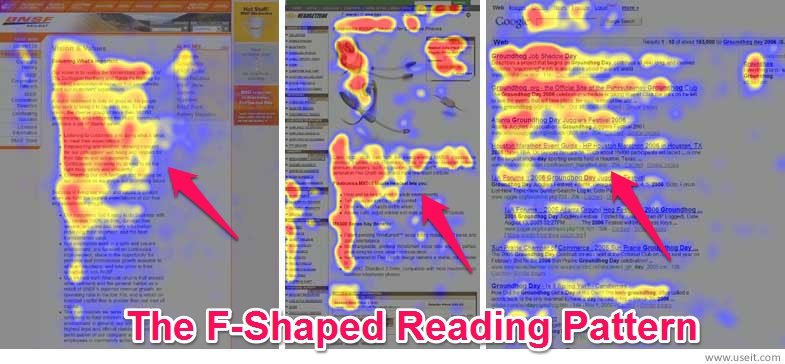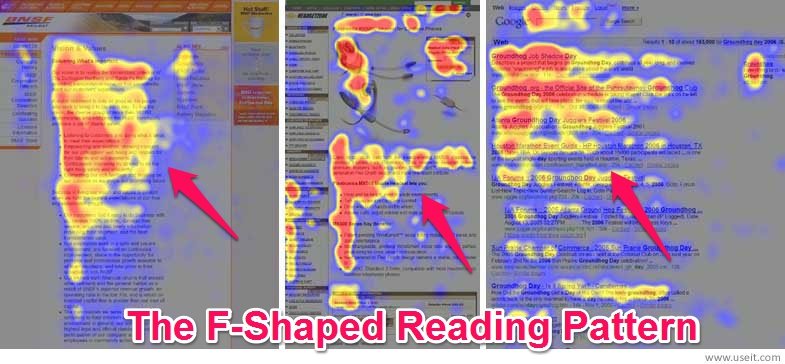 In 2006, Jakob Nielsen performed a study using eyetracking on how users read content on the web[2]. He discovered that readers consume the content in a F-shaped pattern. Here are his findings:
Users begin reading at the top from left to right, forming the upper bar of the F-shape.
Next, they read the second portion in a second horizontal movement.
Finally, they continue reading in a vertical movement that scans down the rest of the page.
Ultimately, the study found that people don't read the text completely. It also means that the first two paragraphs are the most important aspect of the post. That is where you will capture the visitor's attention.
It also means that readers will stop and read things that stand out as they are skimming. Beyond a strong opening, here are some ways to make the rest of your content stand out during the skimming process:
Use bold and italics format in your text to make important statements stand out from the rest.
Organize your content into categories and subheadings, so that readers can easily find what you they should look at.
Where Readers Find Your Content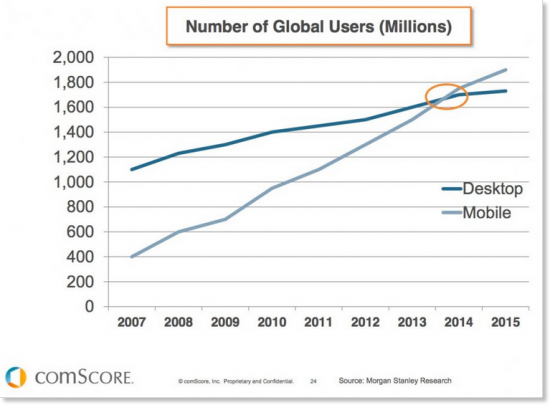 Additionally, more and more people are finding and consuming content online using mobile devices. These include smartphones, tablets, and the like. Knowing how people are visiting your site and where they came from is important.
If someone is visiting your website through a mobile device, they'll have less time to read than, say, someone who is sitting at home with their PC. Take these steps to make your content more suitable for everyone, especially if they're visiting on a mobile device:
Ensure That Your Site is Mobile Friendly
A mobile responsive website is important, not only for SEO, but also for the overall user experience. You're not going to grab anyone's attention if your website if they have trouble viewing it. If you're using WordPress, then you can find plenty of mobile responsive themes. Other options include doing the programming yourself, or hiring a professional to do it.
Follow the Inverted Pyramid Style
This technique will help you organize your writing in a way that puts the best foot forward, thereby following the F-shaped method we discussed earlier. It starts by putting the most important content first, followed by less important items, and then finally some bonus information.
Wrapping It Up: Your Call to Action
Every great post ends with a CTA or a call-to-action. This is the part where, if you've kept your reader's attention, you get a chance to move them deeper on your conversion funnel. A great call to action should avoid the common pitfalls and instead give the readers a clear instruction as to what they should do next.
In this case, you should take these actionable items and start implementing them into everything you do. Before you go, be sure to share your thoughts and your own tips in the comments below!