Why and How Should Enterprises Adopt a Culture of Optimization
Vaishali Jain
Majored in English literature and currently working with content at VWO. Loves her coffee, books and movies.
Every organization abides by a set of values and beliefs, which prompts the culture within the organization. This organizational culture can be seen as the way in which its members relate to each other, their work, and the outside world in comparison to other organizations.
An overwhelming 84% of participants in the Global Culture & Change Management Survey conducted by Strategy& said that culture is critically important to business success.
Great companies like Apple and Google have been known to benefit greatly by investing in their culture. On the other hand, companies like Blockbuster and JCPenney lost their focus on culture and paid a heavy price.
So what type of cultural values should an enterprise invest in to be successful?
What Type of Organizational Culture to Adopt?
Company owners and decision-makers should invest in a culture of innovation and optimization during their business lifecycle.
Innovation, as they say, is the hallmark of entrepreneurship. In the early stages of development of a company, creative ideas and innovation alone bestow promising results. After that stage is crossed and you find a product-market fit comes the need for optimization. This is because when a product is reaching maturity, it needs to sustain itself and still keep earning profits.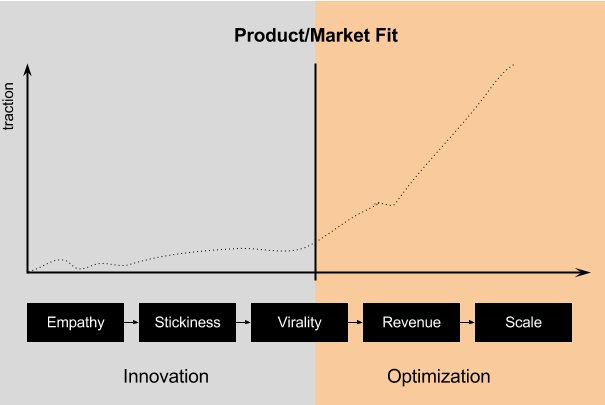 Why to Adopt a Culture of Optimization?
Optimization, by dictionary meaning, is "an act, process, or methodology of making something (as a design, system, or decision) as fully perfect, functional, or effective as possible."
For a mature and well-run product organization, the concept of optimization should be applied to every business process to gain optimal benefits. Whether it is your team, funnel, or website that you're optimizing, you can be sure of making a bigger bang for the buck.
For instance, by optimizing your website, you can get more conversions for the same number of visitors. By optimizing your team, you can grow manifold the productivity and output of the same team members, and so on.
A culture of optimization is geared toward incremental, consistent, and risk-free improvements coordinated across company's platforms to meet executive targets.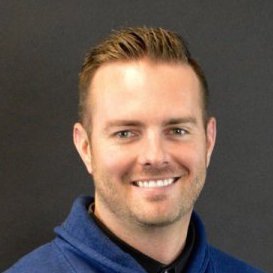 Tim Eyre, COO of a renowned digital marketing agency Big Leap, aptly puts it thus:
"Establishing a culture of optimization really starts with having an attitude of never being satisfied. For us, it means that we believe we can always improve the results we provide for our clients, whether through content pieces, paid search optimizations, or website optimization, including a heavy dose of conversion rate optimization. We strive for excellence in our work, and we have found that one of the quickest ways of approaching excellence is through testing".
Now that we've established the importance of having a culture of optimization, let's look at how to incorporate it within your organization:
How to Incorporate a Culture of Optimization
Be Data-Driven
Before you begin optimizing your business processes, it is imperative to take stock of the current standing. You need to assess how you are placed currently and set benchmarks for improvements accordingly.
A good optimization program would be rooted in in-depth data and research of what we are optimizing and for which end goals. When your employees start questioning subjectivity and validate their decisions with both data and insight, it ultimately makes your organization a more efficient one.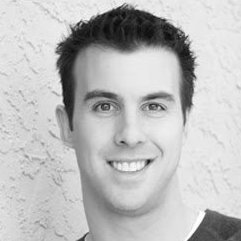 Craig Smith, Founder and CEO of Trinity Insight, believes,
"To facilitate a culture of testing, every aspect of an operation must have a unique data point that can be optimized against. We firmly believe that all areas of an organization, from personnel, to processes, to traffic and content, need to have a core KPI that can be measured for future improvement. Doing so creates a deeper level of accountability and a more proactive culture for experimentation and trying new approaches to do better."
Get Top Management Buy-In
Like a waterfall, culture too flows from the top to the bottom. To inculcate a healthy culture of experimenting and optimizing, it is imperative that the top management complies.
If the top management is on the same page, it'll realize the need for optimization and allocate sufficient budget for it. This will make it easier to execute any optimization program.
The idea of optimization can be sold to the top management by highlighting its key benefits. You can show how the returns on efforts outweigh the investment, and strengthen your pitch. Here are some key ways to influence your top management:
Highlight potential improvements.
Present a competitive analysis.
Showcase the ROI.
If you're looking to optimize your websites in particular, you can read this post on getting the top management buy-in for CRO.
Get the Team Involved
While the top management provides resources for an optimization program, the success of the program also depends on the understanding and acceptance of the approach by the team members.
Get everyone involved and teach them enough so they can contribute. You can hold information sessions or talks to review the basics of optimization.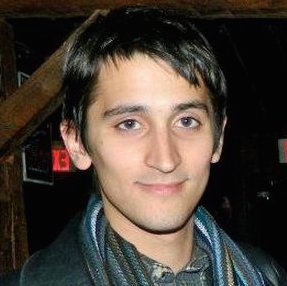 Michael Heiligenstein, Director of SEO at Fit Small Business:
"If you want to incorporate a culture of Optimization, you need to allow and encourage anyone to challenge or at least question the data or ask how you could test an idea. But when someone says or asks something, be sure to ask them to back up their claim with data. They need to be able to validate any of their claims or thoughts, or at least give reasons for them."
To make it motivating and straightforward for the team members, you should also take time to establish rules and incentives up-front.
You can also start a weekly ritual like a meeting or a report, something that will both analyze the progress of your optimization program and encourage its prosperity.
Invest in the Right Tools
To unroll the culture of optimization, you'd also be required to invest in the right tools. Having a tool in place can channelize and simplify your efforts manifold. Now the type of tool you should invest in depends on your optimization activity.
For instance, if you want to optimize the hiring process of your organization, you may want to invest in a good recruiting tool. To optimize your website for conversions, you should invest in a wholesome A/B testing tool.
Getting the right tools could eventually help you automate some of the optimization processes.
On You
Do you invest in a culture of optimization? Is there anything else that you do differently? We'd love to hear from you.