A/B test proves that women find bearded men more attractive
Yes, you heard that right. The age-old debate has finally been put to rest. For many years now, researchers have presented us with conflicting studies about whether women find bearded men more attractive or the clean-shaven ones.
For every research that claims the smooth clean-cut look is more desirable among women, there are two counter studies claiming face fuzz is the way to go. But now, a US-based eCommerce website has finally A/B tested their way to the truth. Read on…
The Company
AdonisClothing is a US-based eCommerce store exclusively dealing in men's fashion. However, what sets them apart from other e-shops is that they don't sell directly to men. Their target audience is women who shop for their boyfriends and spouses. Their website encourages women to shop for a 'complete makeover of the guy' and that's one of the reasons their average order value is on a higher side at $90. Also, according to the company's CEO Jason Johansson, 80% of their repeat customers are women.
The Problem
Like many eCommerce websites, AdonisClothing had a lot of visitors coming to their product pages, but very few were adding products to cart. So JJ (he insists on being called that – says the two letters add to his personality), started his conversion optimization strategy from the product pages.
Here's how the product page originally looked.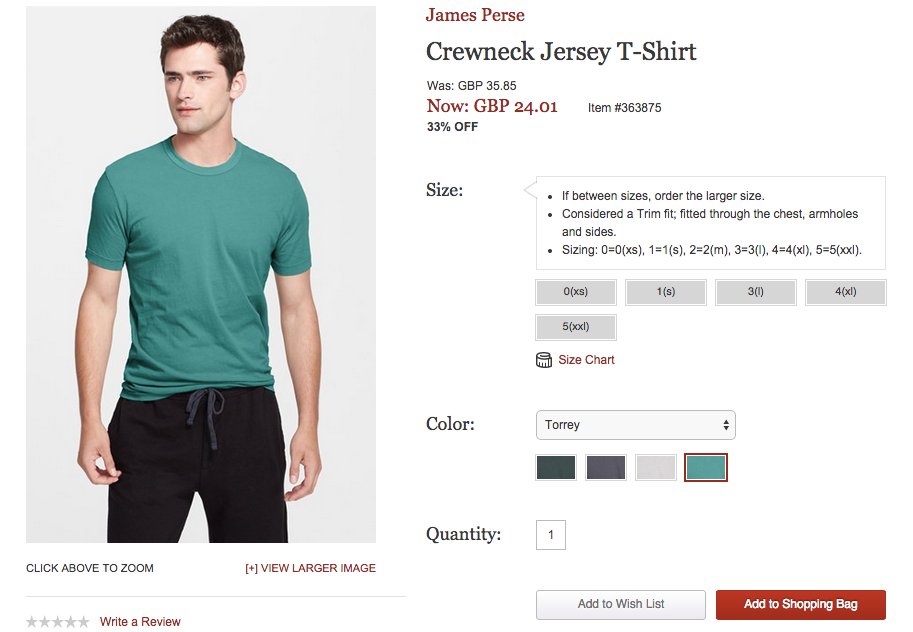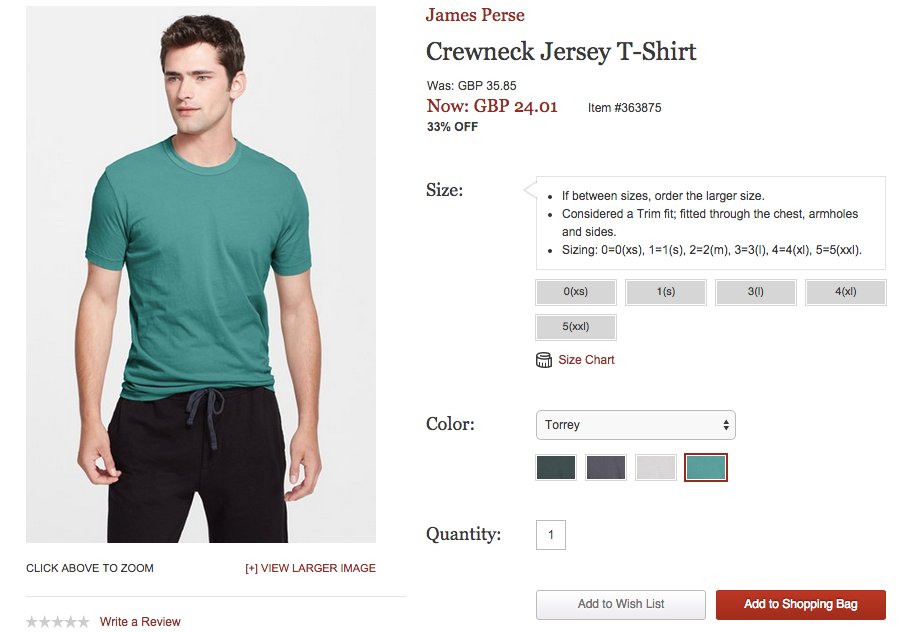 The Test
JJ came up with a curious test idea very few would have imagined, forget even testing it out. He A/B tested the photos of the models on the product pages — clean-shaved against bearded ones! When asked what made him test out chin carpet when the whole CRO world is perfectly busy testing out the optimum UX and design, JJ had a quaint answer. He explains how his fiancee kept pestering him to grow his stubble, much to his disdain.
"She always said that I looked better in a beard, but I never agreed. So one night, I had this epiphany that why not ask a larger set of people. And what better way to do that than my website — which is mostly visited by women," he said.
Here's how the variation looked: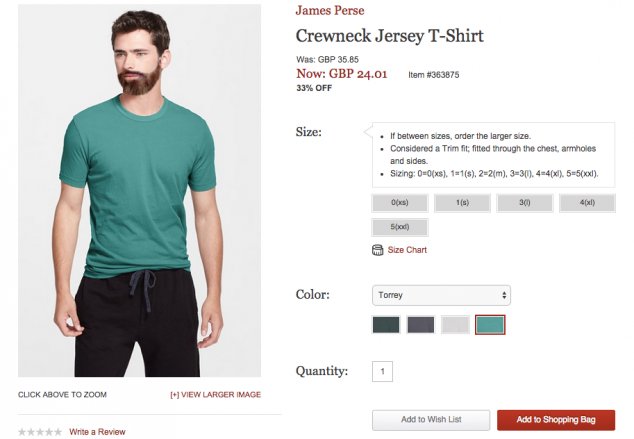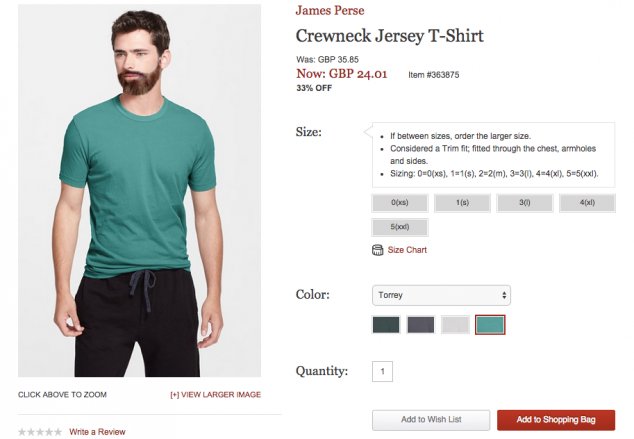 The Results
JJ used VWO to run the test for 15 days on over 36,000 visitors (of which 70% can be safely assumed to be women). The goal being tracked was clicks on 'Add to Shopping Bag' button. Well, what do you guess. The Variation outperformed the Control by a stubbly 49.73%, resulting in a 33% increase in sale orders. The variation had a staggering 98% statistical significance.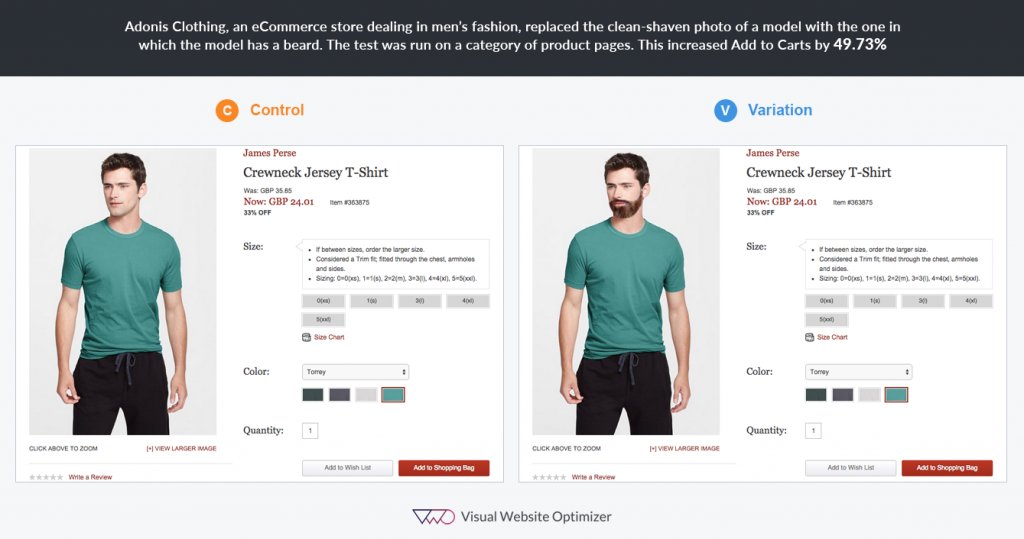 Woah! What happened here?
JJ is understandably stoked. He came up with one of the strangest testing ideas and managed to achieve remarkable results which will not only be helpful for other eCommerce stores in the coming future but also the research community.
"I think this piece of data will be used even years from now by researchers and marketers to support their views. I feel exceptionally proud of having come up with this test idea," said JJ.
Why the Variation won?
1. Bearded men are perceived as healthier, more attractive
According to a study by scientific journal Evolution and Human Behavior, women find men with heavy stubble as healthier.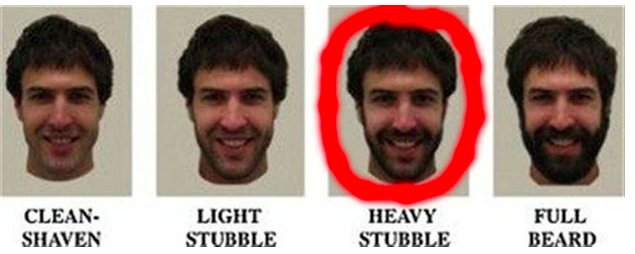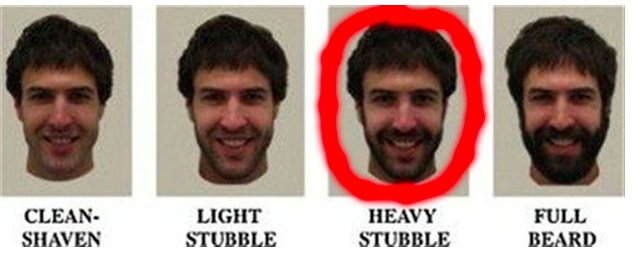 The 10-day mighty crop of facial hair is supposed to be the optimum growth.
2. Beards are epic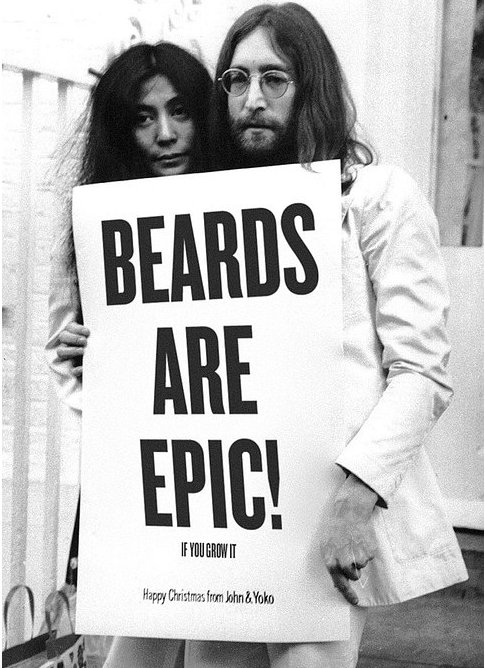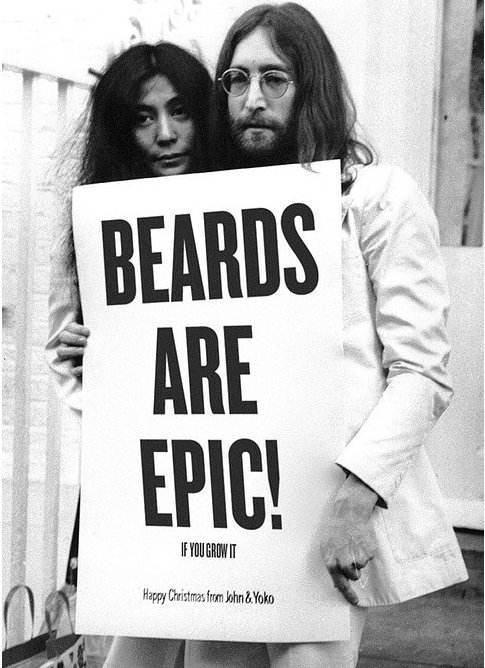 Peace was not the only cool message proclaimed by John Lennon.
3. Ryan Gosling is internet's darling for a reason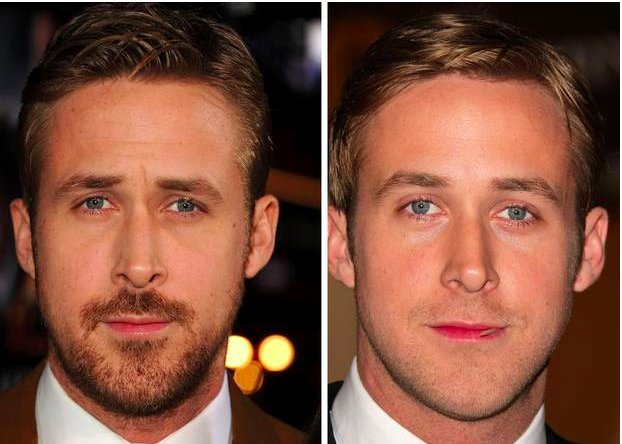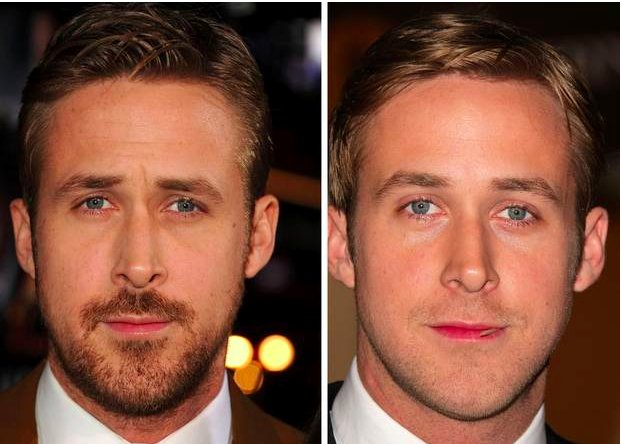 The future looks bright
After the success of this one test, JJ has decided to replace all the clean-shaved models on his product pages with ones sporting a scraggly beard.