A/B Test Proves That Women Find Bearded Men More Attractive
Disclaimer: This is a fictional piece intended for fun reading.
Yes, you heard that right. The age-old debate has finally been put to rest. For many years now, researchers have presented the world with conflicting studies about whether women find bearded or clean-shaven men more attractive.
There's a lot of conflicting research available on the subject. For the research claiming the smooth clean-cut look is more desirable among women, there's other research claiming face fuzz is the way to go, as well as everything in between. But now, a US-based eCommerce website has finally A/B tested their way to the truth.
The company
AdonisClothing is a US-based eCommerce store exclusively dealing in men's fashion. However, what sets them apart from other stores is that their target audience is not men but women who shop for their boyfriends and spouses. Their website encourages women to shop for a 'complete makeover of the guy' and that's one of the reasons their average order value is higher than $90. Also, according to CEO Jason Johansson, or JJ as he's known, 80% of their repeat customers are women.
The problem
Like many eCommerce websites, AdonisClothing had a lot of visitors coming to their product pages, but very few were adding products to the cart. So JJ started his conversion optimization strategy from the product pages.
Here's how the product page originally looked.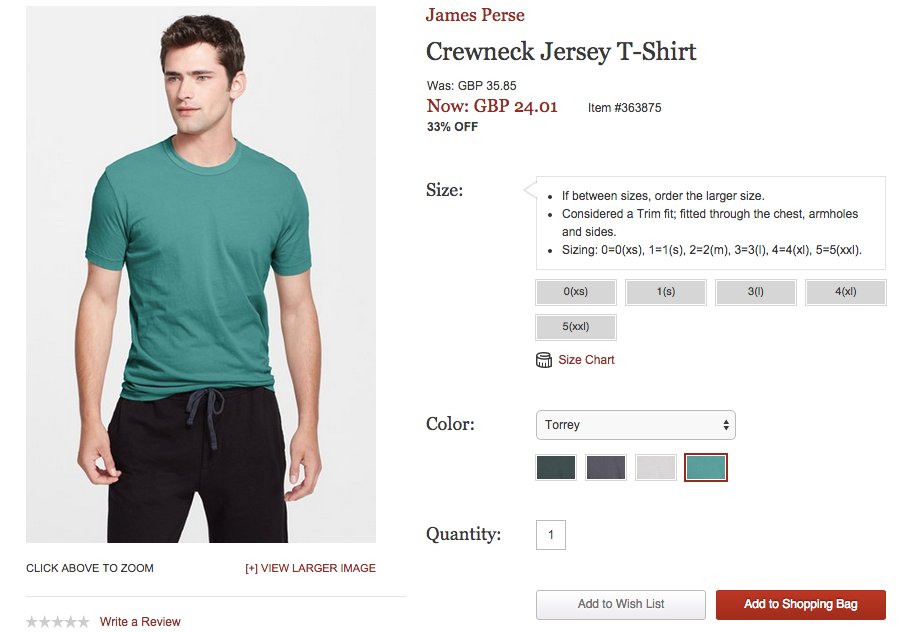 The A/B test
JJ came up with a curious new test idea. He A/B tested the photos of the models on the product pages — clean-shaved against bearded ones! When asked what made him test out chin carpet when the whole CRO world was busy testing UX and design, JJ had a quaint answer. He explains how his fiancee kept pestering him to grow his stubble.
"She always said that I looked better in a beard, but I never agreed. So one night, I had this epiphany that why not ask a larger set of people. And what better way to do that than my website — which is mostly visited by women," he said.
Here's how the variation looked: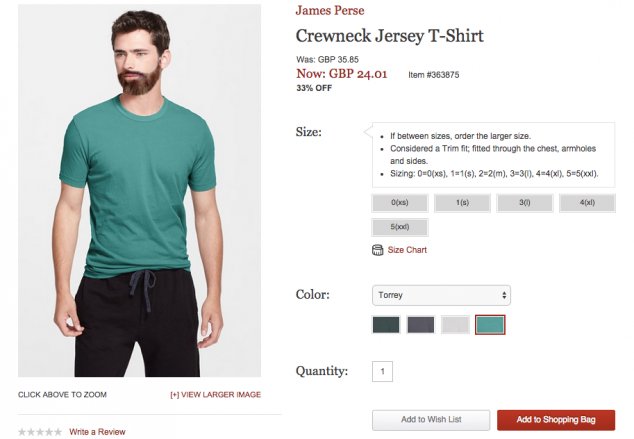 The results
JJ used VWO to run the test for 15 days on over 36,000 visitors (of which 70% can be safely assumed to be women). The goal being tracked was clicks on 'Add to Shopping Bag' button. Well, what do you guess? The Variation outperformed the Control by a stubbly 49.73%, resulting in a 33% increase in sale orders. The variation had a staggering 98% statistical significance.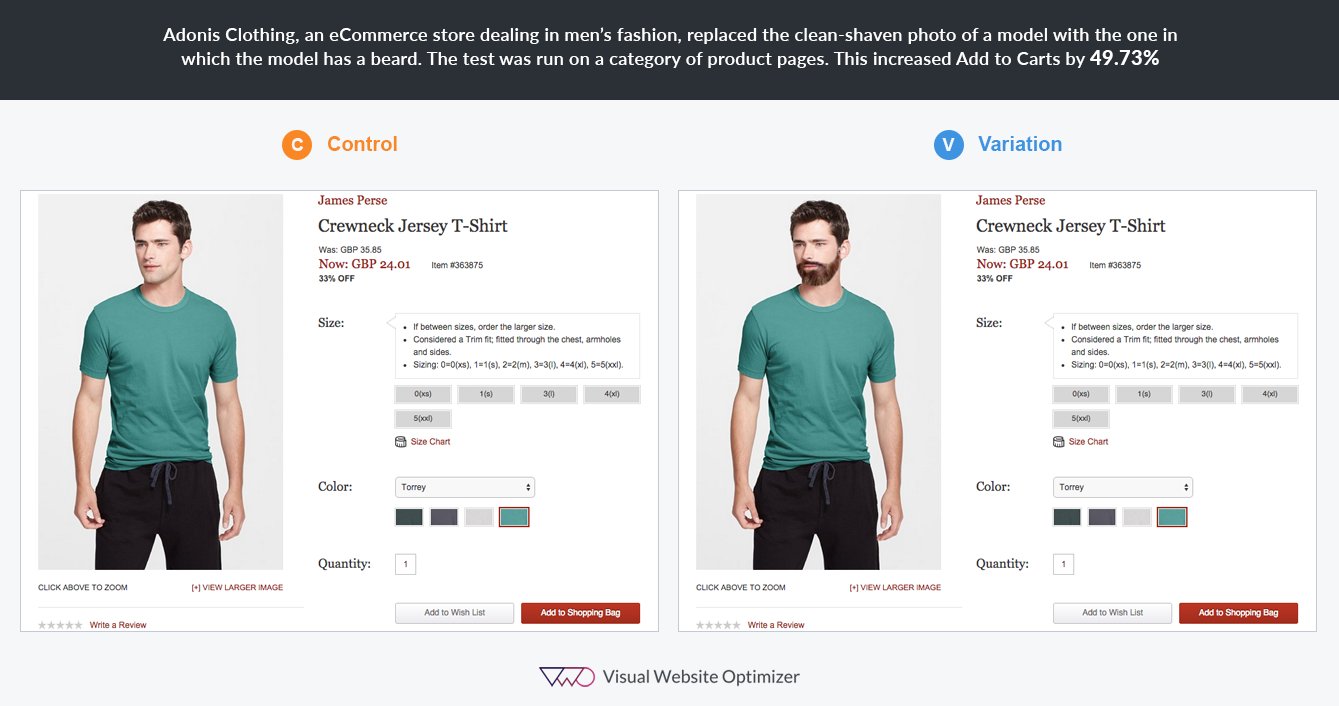 Woah! What happened here?
JJ was understandably stoked. He came up with one of the strangest testing ideas and managed to achieve remarkable results which not only boosted revenues and profit but will be helpful for other eCommerce stores as well as the research community.
"I think this piece of data will be used even years from now by researchers and marketers to support their views," said JJ.
Did you know: With VWO you can test user experiences on your website – A/B testing, multivariate testing, and split testing. Learn more about why thousands of companies across the globe use VWO as their experimentation platform to run tests on their websites, apps, and products.
Why did the Variation win?
Now that we know the results, let's take a look at some of the reasons why women might find men with beards more attractive.
1. Bearded men are perceived as healthier
According to a study by the scientific journal Evolution and Human Behavior, women find men with heavy stubble as healthier.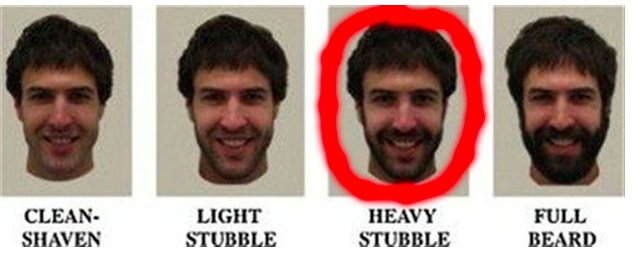 The 10-day crop was suggested to be the optimum amount of beard growth.
2. Beards make a man seem more manly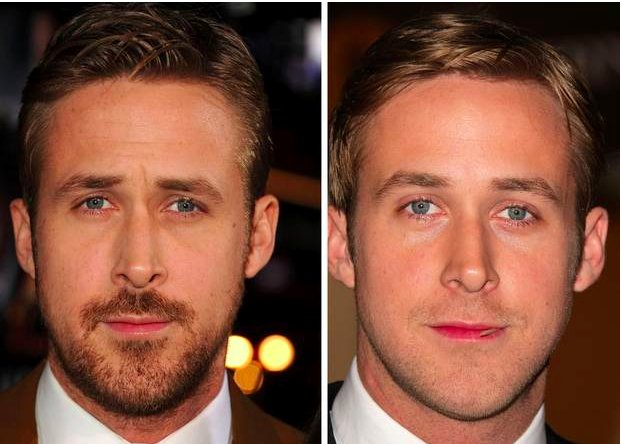 Another study found that men with beards may be seen as more masculine, mature and as having a higher social status. These traits are clearly important contributors to the overall sense of attractiveness.
3. Bearded men may be deemed more fit for relationships and parenting
Another study has found that bearded men may be deemed more appealing for long-term relationships and rated higher for parenting skills. This makes sense with JJ's A/B test, as the women making purchases for their partners might have wanted their partner to appear more similar to the model by purchasing the product.
What does all this mean for you?
This one A/B test didn't just reveal something completely unexpected, it had powerful impacts for JJ's eCommerce business. While JJ decided to replace all the clean-shaved models on his product pages with ones sporting a scraggly beard, he didn't stop there – he continued to A/B test many other aspects of his eCommerce website to uncover new ways to increase revenue.
(This post was published as an April Fool's prank! Gotcha, did we? You might want to test this though😉)
Use the power of A/B testing to answer questions and test hypotheses on how to optimize your website for your own purposes, whether selling products, gaining leads, or any other goal.