Good news, Visual Website Optimizer was covered in TechCrunch a few days back! For those who aren't aware about this mighty blog, it is considered to be one of the most influential technology blogs on the planet. Getting covered on TechCrunch is a (ego) milestone for many web startups and it was surely one of the events that we keenly looked forward to. This blog post summarizes our perspective on getting covered on a major blog and what effect did it really have on us.
How we managed to get covered by TechCrunch?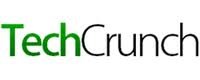 Love it or hate it, all major technology blogs (TechCrunch, Mashable, ReadWriteWeb, etc.) get more than a hundred pitches from startups daily. Even if your startup is truly spectacular, getting them to notice you could be a big deal. With so many pitches to evaluate, the blogs have justifiably come to evolve some heuristics. For example, if your pitch comes through a trusted source (say a VC or a someone journalist personally knows), it will be at least taken seriously (and not piled up along the 100s of daily pitches these blogs get). Better still, if you have a good pedigree (founded a successful startup before?) or belong to an incubator program (such as Y-combinator or Techstars), it is pretty likely that your startup will be covered on such major blogs.
So, does that mean it game over for self-funded startups who have no "special connections" (such as your very own: Visual Website Optimizer)? No, we are a proof that the TechCrunch club is not hyper-exclusive and if your startup has a good product or service, they will eventually cover you. Yes, it took us more than two months of follow ups and reminders but our persistence paid off eventually. The key word while pitching to major blogs is persistence. Realize that they get truck-loads of pitches daily and it is natural that they can't write about each one of them. But by being persistent in asking them to at least evaluate your pitch, you differentiate yourself by showing that you are not mass-mailing your pitch and are really serious about getting covered on that particular blog!
Of course, you don't want to annoy the journalists by not respecting their time. Sending a gentle reminder or fresh updates about your startup (such as new features, traction, social proof, new customers) every two weeks or so should be enough.
The effect of getting covered by TechCrunch
Here is a screenshot from our Analytics program:

As you can see, TechCrunch sent about 3100 visitors. To be honest, this is less than what we had expected. Probably this was because we were covered on Friday as traffic dropped to 360 on Saturday and then to 95 on Sunday. Hence, it's best to pray that you get covered on a weekday (it is said that Tuesday is the best).
A great thing about the TechCrunch traffic is that it's very engaging. In every engagement metric (watching video, time on site, bounce rate, pages per session), that traffic was 20-30% better than our average site traffic.
However, this audience (even though was more engaged) had converted (free trial signups) worse than the average traffic. In fact, the drop in conversion rate for TechCrunch traffic was 34% less than normal traffic. One plausible hypothesis is that the TechCrunch blog readers come across new startups on a daily basis. So, while they are curious about what this new shiny thing is about, very less actually try it out. (That said, even though conversion rate this traffic was less, remember that all these conversions are a bonus for us as they are in addition to number of signups we would normally get through our regular site traffic.)
Indirect effects
Though we don't have exact numbers here, we could sense a definite explosion of interest last week. We got contacted by a few VCs/angels and also there were a couple of enquiries for partnerships. We also believe that there was a definitive bump in our SEO rankings for key terms: a/b testing, multivariate testing and split testing. The number of bookmarks on Delicious also surpassed 1000 (in fact, 1123 bookmarks as of today). A great side-effect of this was that many of our existing customers noticed the TechCrunch post and it reinforced their confidence in the product and the team. (Many of them personally congratulated us, which surely felt good!)
The TechCrunch effect is short-lived but worth it
TechCrunch covers a lot of startup/technology related news. Within a week of getting covered, we are already on page 10 of the blog so the impact of the post is short-lived. So, what we have learned from all this? Within a week, things will get back to normal. The world doesn't really change if your startup gets covered or not, but the immediate exposure and validity that TechCrunch brings is really worth the effort of asking them to write about your startup.
Good luck to your startup if you pitch!