Visual Website Optimizer is expanding its team! I am so proud of the progress we made in last 10 months (we launched paid plans in May 2010): growing from 0 to 7000+ users we have today. We are entirely self-funded (have not raised any angel or VC round) and have been profitable from day 1. Thank you, our lovely customers.
Touch wood, things have gone well for us and I hope they will continue to be good. That's why we have now decided to move to a new office and grow the team by hiring the best programmers, support engineers and sales guys we can find in Delhi, India. (Already extended offers to 2 more kickass engineers.)
Our new office with an awesome view
Our new office is on 7th floor of a multi-storied building and has a view that is unmatched with any other office place we have seen. We simply fell in love with it when we were looking for a new place. See some of our pics below: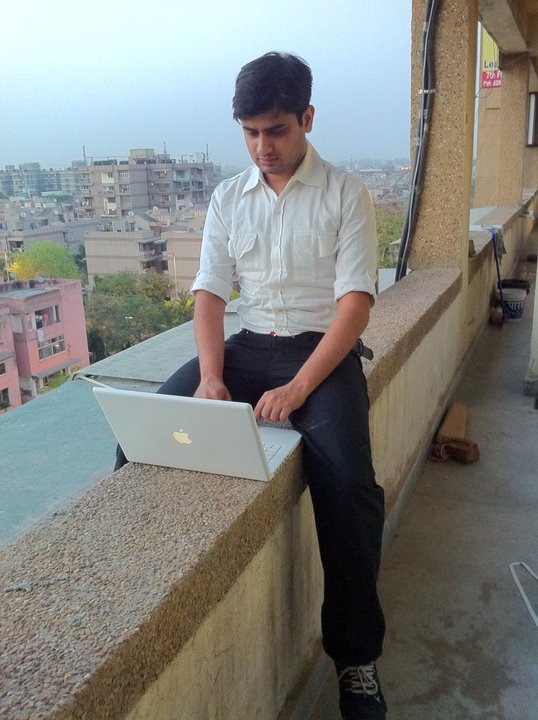 That's me (Paras Chopra) and my new workspace!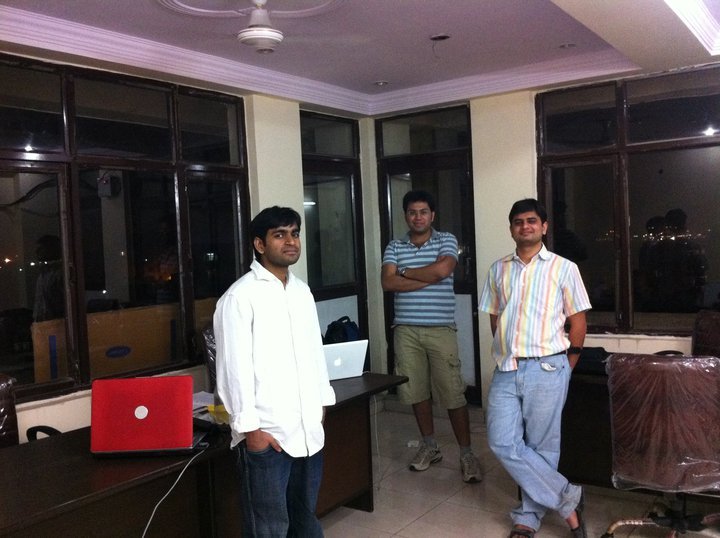 Our team (from left to right): Sushaantu, Sparsh and me (Paras)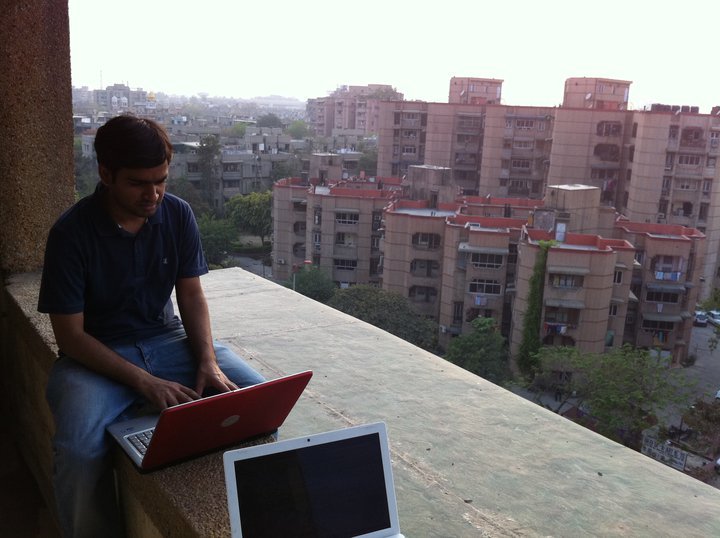 Another beautiful view (Sushaantu in the foreground, Sparsh is the cameraman!)
Want to join our team?
We recently put up a careers page and are looking forward to hiring people for three profiles below:
Software Engineering
Customer Happiness and Technical Support
Sales and Business Development
We prefer candidates who are willing to work from our office in Delhi, India (we prefer having team at one physical location though for customer happiness and technical support, we are willing to work with remote candidates). So if you are interested in joining a bootstrapped, fast growing and profitable startup or know someone who could be interested, please do let us know at careers@wingify.com.
We're hungry to grow more and more!