Are You Suffering From 'Garbage In, Garbage Out' Testing Syndrome?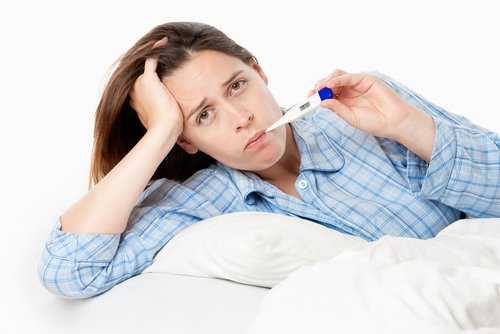 Let's start with a website testing myth. It isn't as easy as everyone says it is, and it can be very hard and frustrating to get good conversion lifts with your tests (even with a great testing tool). Sound familiar? Well, the chances are fairly high that you are suffering from what is known as the "Garbage In, Garbage Out" syndrome with your tests. Let's reveal more about this nasty little sickness that affects so many online marketers.
What is This "Garbage In, Garbage Out" Testing Syndrome?
One of the reasons why your website tests perform poorly can be because of this syndrome. Think of it this way – using a great website testing tool like VWO is only half the battle for gaining great website testing results – the other half of the battle is picking great test hypotheses. It really doesn't matter how good your testing tool is; if you don't put good test ideas into it – you will get poor conversion rate lifts from your tests. Therefore, this syndrome means that you are putting garbage test ideas in to your tool, and getting garbage test results coming out of it.
How Do I Know If I Have This Syndrome?
Take a look at your recent website test results. Do you often get poor conversion rate lifts (less than 5% lifts) or fairly often get negative lifts? Does your boss complain that he isn't seeing good enough return on investment? These are all signs of the syndrome – and the bad news is that it is fairly common. But don't worry, there is a cure.
How Do You Cure This Nasty Testing Syndrome?
In a nutshell, don't feed your testing tool garbage (bad test ideas) and you won't get as much garbage coming out of your tool (bad test results). Therefore you need to find better, high-impact test ideas to feed it. This leads us nicely on to the next question…how to find good test hypotheses?
How Do You Find High-Impact Test ideas to Help Cure It?
A/B testing is not just a simple case of testing your call-to-action buttons, images and headlines either! You need to really put some concentrated, continual effort and research into coming up with high-impact test ideas. Luckily, there is help at hand – here are some tips for coming up with well-thought out test ideas that have a better potential of higher conversion lifts:
Gain Ideas from Website Visitor Feedback – They Know Best, Not Your Boss!Often your HiPPOs (highest paid person's opinion) think they know the best ideas for testing and improving websites. But this is often far from the case – the people who know the best are your visitors!

For example, you may find that your visitors struggle to use your navigation menus very well, or find your category pages hard to filter or sort through. Therefore, you need to gather feedback from your targeted visitor personas using usability testing tools to uncover some of the best test ideas.

You can signup for VWO's 30-day free trial and use their remote usability testing feature to gather the important visitor feedback for your website. Also you can read more on how you can get more accurate and actionable insights from user research.

Check Out What Your Competition Has Done Recently for Inspiration"Keep your friends close and your enemies even closer" is a famous saying. This is also very true for coming up with high-impact website test ideas – often your competition will reveal great ideas for tests. Therefore every few months you should spend a few hours reviewing the websites of your competition to see what they have improved or launched recently (new site features, content or functionality, for example).Write down the most interesting things you see, and if it makes sense to you, try testing something similar things on your website. Don't blatantly rip them off though – tweak their ideas to better match your value proposition and target audience and you will get even better results.For example, let's suppose you noticed that your competitor now has a 24-hour support helpline installed to help customers' in their buying process. To combat this, you can start off with a 24*7 live chat support and instruct your executives to even call the customers to resolve the issue, if the problem is complicated and will take too long to sort out over the chat.
Find Out Which Pages on Your Website Have the Biggest Potential for LiftTo find website pages that have the best potential for conversion lifts, follow this path in your Google analytics: Content > All pages. The list that you will get will be sorted according to highest pages views by default. Now click on the unique pageviews header in your test report to sort your list according to highest unique page views. This will give you the following data:

Here, you can easily look for high traffic pages that have the highest bounce or exit rates (over 60%). Running tests on pages like these will have a bigger impact on boosting your conversion rates, particularly those in your checkout or sign up related pages, and your main website entry pages.

It is important to understand the distinction between pageviews and unique views metrics of your Google analytics to get accurate results. Pageviews include multiple visits from same people. Unique pageviews counts multiple visits by the same people as only one visit.

So, while calculating the conversion rate of a webpage, if you take into consideration its pageviews and not unique pageviews, your results will be skewed. And this will give you a conversion rate which is a lot lower than it actually is. It is to prevent this inaccuracy in reports that we sorted our list above with unique pageviews.

Unclutter Your Pages and Focus on Solving Visitors' NeedsWebsites can often end up as content dumping grounds for website marketers, making them confusing for visitors to know what to click on or look at first. Go ahead and see what you content or elements you can remove from your homepage in particular (like old news or promos), and instead focus it on call-to-actions that solve for your visitor's main needs. This will engage them better and increase conversion rates from your tests. You can read this case study to see how BetFair accomplished this increased their conversion rate by 7%.
Create Tests that Target Your Key Groups of VisitorsDon't just have a one-size fits all website – instead you need to run tests that show more relevant content to your key groups of visitors. This will greatly increase their chances of engaging and converting with your website. Try setting up a test on your homepage for your specific visitor segment that shows them first time visitor information.For example, you can show a special bonus of 10% to your referral traffic from somewebsite.com where your tool recently got covered for its new feature addition. VWO has some great preset segments for helping you do this type of targeted testing.
Get Ideas from A/B testing ExpertsFirst of all, you can use the new IdeaFactory feature in VWO – it's packed with great ideas for all kinds of websites.Often online marketers are too close to their own website to really see the best test ideas. You can also approach testing experts to help you find better test ideas and get expert website testing reviews from companies that specialize in these like SiteTuners, Rich Page (yup, that's me!): Website Optimizer or Diamond Website Conversion, Markitekt, and others.
Now over to you… do you think you suffer from Garbage In, Garbage out syndrome? What high-impact AB testing ideas have you used to help beat it? Feel free to add any other ideas that have worked particularly well for you.