First, the good news: Visual Website Optimizer recently surpassed 3000 active paying customers. This customer base spans 80+ countries around the world and includes brands like Microsoft, Groupon, AMD, GE, and Disney among others. Our pet hamster is giddy with happiness about this milestone.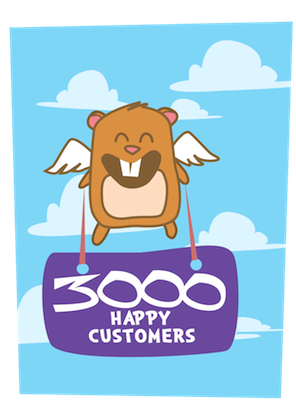 Now to the back story.
What changed in one year?
A year back, we celebrated the milestone of 1600 paying customers and moving into a newer, bigger office. It had taken us more than two years to hit that milestone, and since we're a bootstrapped company, a large customer base, an expanded team and a bigger office meant a lot for us.
Today, we're even more proud because we achieved more last year than what we have been able to do since the beginning of the company. Take a note of things that have changed in past one year:
Moving into a new office
We're hiring aggressively and that means we always have to keep moving to newer and bigger offices. Last year, with much enthusiasm we moved into a new office and in just one year, we found ourselves outgrowing it. Luckily, we found an excellent building in our area and this time, we took an entire floor in the building! Our new office is about 10,000 sq ft in area and has capacity to host 80 people. Since we have taken the top-most floor, the views of our area are simply amazing. Take a look: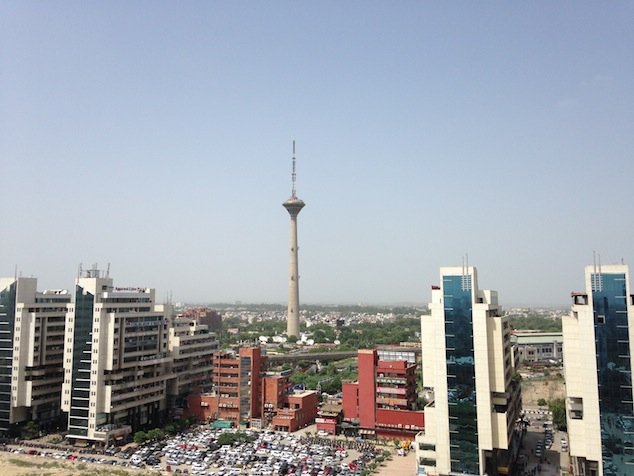 The new office will be ready in another two weeks and it will give us space to work with many more talented engineers, designers, marketers and sales professionals. With so many smart folks under one roof, we're very confident of building an amazing SaaS company right here from India.
New feature launch: Visual Website Optimizer debugger and improved previews
Today, we're also proud to launch a new feature that we have been silently working on for months: a debugger for your Visual Website Optimizer tests. This debugger would allow you to find out why your previews might not be working perfectly. Earlier you mailed our support team if previews weren't working. Now you can check for yourself what the problem might be. Here's a screenshot of the debugger: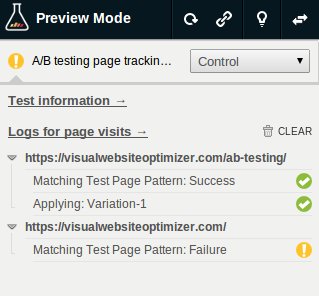 You can utilize new previews and debugger in many ways. The functionality for previews has been expanded significantly. For example, you could browse to different pages within previews and see if test is running correctly on all the pages. Or, you could try triggering a goal in previews and see in the logs whether it registers or not. You can essentially simulate everything in previews that you want to capture in a live test. We've also included options so you can now account for test settings such as of percentage traffic, segments and traffic distribution to verify if everything is working fine before you actually deploy the test.
Yes, we're still expanding!
Yes, we expanded our customer base and launched several new features in the last year. Now, we've gotten a much bigger office than we currently need and there's a perfectly valid reason for that. We intend to expand our current team, develop Visual Website Optimizer further and also venture out into new products. If you have been following our bootstrapped story, you would know that we're set to build the most respected software products company to come out of India.
In the end, I hope you don't mind a small plug: for the Visual Website Optimizer team, we're looking for backend and frontend engineers, inside sales executives, UX and UI designer, marketing professionals and customer support engineers. So, if you want to work with our team out of our swanky new office in New Delhi, email a copy of your CV/github/portfolio/LinkedIn to careers@wingify.com. And, if you are still unconvinced about the Wingify story, here are some more reasons as to why you should work with us:
Phew! That's all for now. With an ever expanding team of smart folks at Wingify, the year 2014 should be monumental for us. Keep an eye on us 😉