5 Consumer Insights from VWO eCommerce Survey 2014
Mohita Nagpal
A lover of the written word, I plan to be the planet's first sit-down comedian. When I am not rethinking a misplaced comma, I write about conversion optimization and website usability. You can follow me @mohitanagpal
With more than $262 billion in annual spend last year and the figure projected to touch a massive $370 billion in 2017, online shoppers are the most important piece of the eCommerce jigsaw. And as these consumers mature, converting them to customers can become increasingly difficult.
So VWO set out to survey more than 1,000 online shoppers to find out what catches their attention, what frustrates them and, most importantly, what makes them "buy" in 2014. We got our hands on some really interesting consumer insights, particularly around how to turn cart abandoners into customers.
In this post, I will summarise 5 insights derived from the report.
I hope this information will help brands and eCommerce stores to optimize their communication and business strategies to better serve the rapidly evolving customer.
1. Retarget with discounts to boost conversions

According to the survey results, a massive 54% of online shoppers said they will purchase products left in their cart, if they are offered again at a discounted price. This is a huge opportunity for eCommerce firm — it means that not all carts are abandoned forever and there's a huge potential to retrieve lost sales.
Marketers could capitalize on this data by offering abandoned products at a discounted price – either through emails or ads. This means that you should try to get their email addresses even before their names in the checkout funnel. What's even more encouraging is that among Millennials (age 25-34), the number is significantly higher at 72 percent.
54% shoppers will purchase abandoned cart products if offered at a discounted price
2. Facebook is THE social channel to target Millennials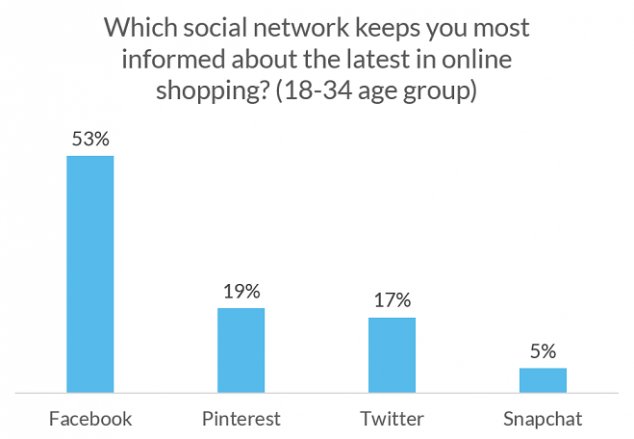 There's no denying that there's increasing convergence of social networking and eCommerce. And among these social networks, Facebook is the most influential among Millennials. 53% shoppers said Facebook keeps them informed about the latest in online shopping. While women chose Pinterest as the second-most influential social network when it comes to online shopping, men opted for Twitter. Which makes sense since Pinterest is more suitable for products which are visually appealing, such as fashion and home decor.
3. Reviews are a huge purchase driver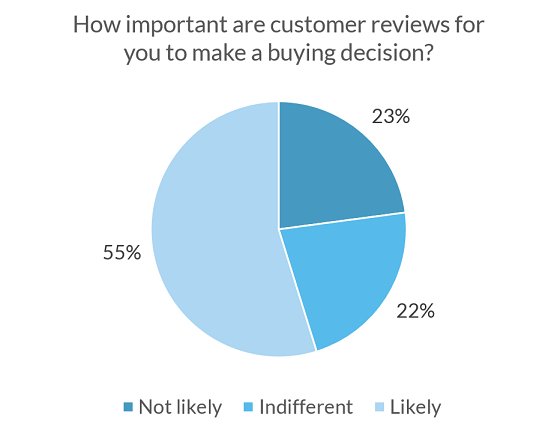 55% of online shoppers say reviews are important for them before making purchase decisions. Customers want to know what others thought of the product and the experience with a particular store before making a purchase. The smartest online stores already understand this and ask customers to leave reviews for their purchases. You can put up online review badges and widgets that aggregate and present customers' ratings to win the trust of the visitors.
4. The young are downloading shopping apps, but few actually use them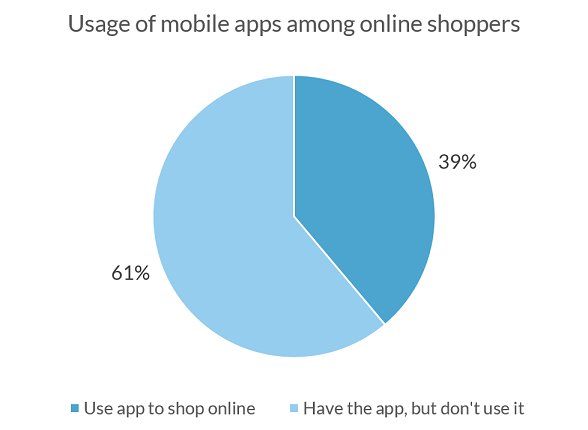 Mobile and tablet use is shifting quickly, rapidly emerging with younger age groups as compared to the older groups. An interesting trend that emerged from the data is that despite 40% consumers saying they have shopping apps installed on their smartphones and tablets, just a portion of them actually use the app to shop online.
5. Consumers would rather spend on additional purchases than on shipping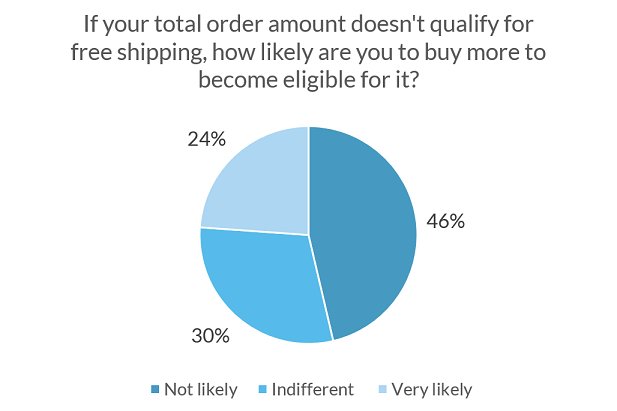 The results of two separate questions have clearly indicated that shipping charges are a bane to conversions. When asked what made consumers abandon their shopping carts, unexpected shipping cost emerged as the biggest reason. In a different question, a fourth of consumers said they would spend on additional purchases instead of paying for shipping.
Gear up for the holiday shopping season
The holiday shopping season is in full swing. Make the most of it by using these insights to market more effectively to your website visitors and make them buy from you. Get the full report by clicking on the banner below.