Lesson in Scaling From A/B Testing to a Comprehensive CRO Program
18 November 2020
Duration: 40 minutes (Approx.)
Speaker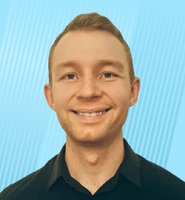 Adam Ruse
Web User Interface and User Experience Designer

Experienced in web user interface design and user experience design, with a demonstrated history of working in the banking industry. Strong focus on data driven decision making for conversion rate optimisation and growth marketing to achieve overall business goals.
About The Session
As the understanding around online experimentation is maturing, the business ecosystem is observing the need to transition from plain A/B testing to a comprehensive conversion rate optimization (CRO) program. It can be fairly straightforward to get your feet wet in the world of CRO with A/B testing, but it can be challenging to grow and nurture this into a CRO program embedded into your business.
In this talk, Adam Ruse, Web UI/UX Designer for IMB Bank, will break down how he evolved their experimentation program from its humble beginnings of simple A/B testing into a successful and comprehensive CRO program that brings results for the business.
Adam will walk you through what IMB's program looked like when they started, how it has evolved, and what their methodology looks like today.
Adam will share
An overview of the experimental framework followed at the IMB Bank

Examples of A/B tests and data discoveries to emphasise these principles

Techniques to scale a CRO program and incorporate it into the wider business strategy