Optimization in Marketing
Full Funnel Optimization for B2B Companies
Duration: 60 minutes
Speakers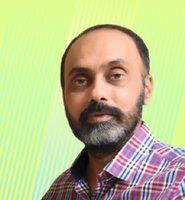 Taran Nandha
CMO, Growth Marketer and Startup Advisor

Taran has over 20 years of experience as a business leader and has always been a marketer first. He has an MBA from the University of California at Irvine. Before founding Growth Natives he has been in leadership positions at i2 Technologies, Cvent, Trend Micro, BirdEye where he has had a lasting impact.
Arpit Srivastava
Manager - Marketing Strategy and Analysis

Arpit has 13+ years of experience in digital marketing, data analytics, and experience optimization. In his current capacity, he consults several large scale businesses to help them drive ROI using data-driven marketing & optimization strategies.
About The Session
In this presentation, Taran and Arpit will showcase the power of Full Funnel Optimization. The objective is to break the myth that optimization is only something you do at the top of the funnel when driving more leads through your marketing campaigns. Get a pragmatic view of how to enable optimization at all stages of your sales and marketing funnel along with practical, real-life examples.
They will breakdown a typical B2B sales and marketing funnel and highlight optimizations you can run at every stage. The possible impact would be an increase in your sales by upto 60% by running these proven optimization techniques.
Key Takeaways
Understanding the potential impact of full funnel optimization

How to pragmatically approach and build a plan for it

Real-life examples of optimization at top, middle, and bottom of funnel