VWO uses the Avangate payment gateway platform to process billing transactions and payments. This requires that your email address is registered with Avangate through which you can manage your VWO billing service and subscriptions.
To update your billing information, select Settings > Billing and Invoices, and then go to the Billing Information section. Click Change Billing Information to update.

The Avangate window opens from where you can sign in. If you are not registered on Avangate, you need to sign up by using the payment email address. A confirmation link is sent to the registered email address where you can complete the signup process.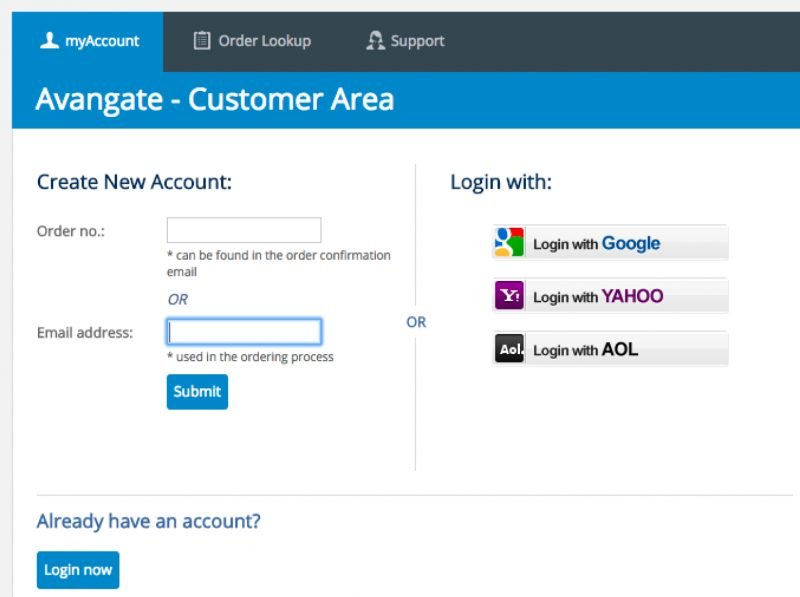 Edit Billing Information
In the Avangate dashboard, select the Personal Information tab to update billing information such as address, location, or password.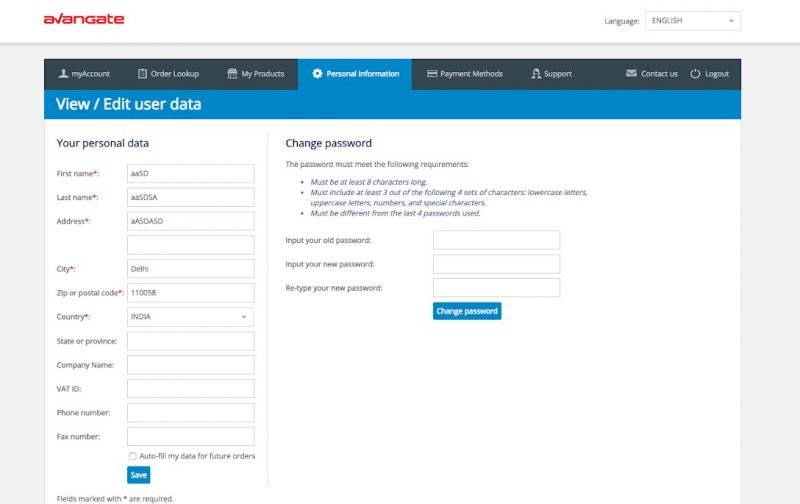 Delete Card Details
To delete card details, go to Payment Methods, and then click Delete Card on the Avangate dashboard. To delete a card, you must first stop any automatic renewal configured on the card. If you try deleting a card that is already linked to a subscription, an alert message is displayed prompting you to stop automatic renewal on the card.
To stop automatic renewal for any service, go to My Products, click Stop automatic subscription renewal, and then click Save.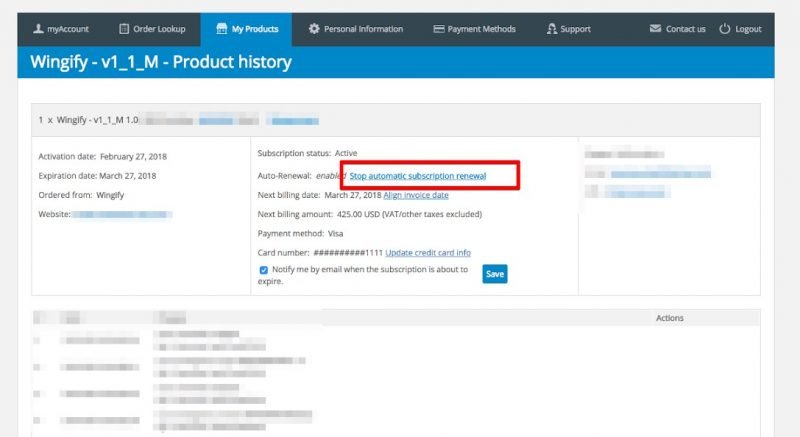 After removing the subscriptions from the card, you can delete the card details under Payment Methods.
Add New or Update Card Details
To add, modify, or delete your payment card details, select the Payment Methods tab in Avangate.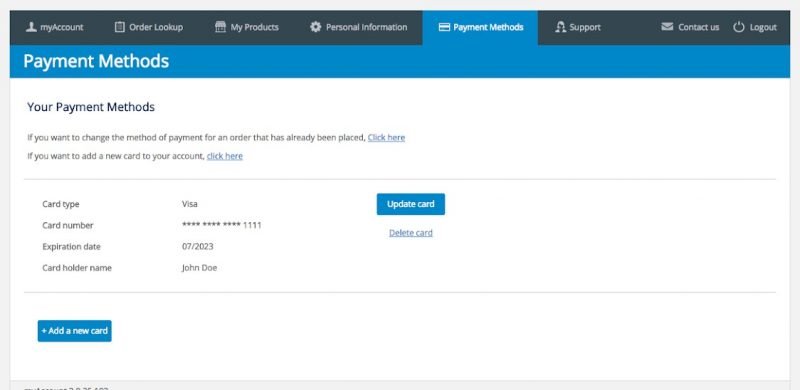 After adding a new card, you also need to update the card details for your VWO subscription. To manage your subscriptions, go to My Products and then click Add Credit Card info for the service.

After adding the card details, you can configure the card for automatic renewals, for all your subscriptions.

Adding VAT number to your invoice
You can add VAT number after you proceed to purchase a plan from https://app.vwo.com/#/settings/upgrade. The VAT ID field is available on the checkout page.