Integrating VWO with BigCommerce allows you to track your website traffic and derive deeper insights into your business. After the integration, you can create A/B tests, multivariate tests, personalization, and other tests using VWO on your BigCommerce website. This article assumes that you already have your store on BigCommerce and want to create and run A/B test tests for the store using VWO. You can also track or push revenue data to your Bigcommerce account.

Creating a VWO Test
Create a VWO test for your store. Click here to learn more about setting up an A/B test in VWO.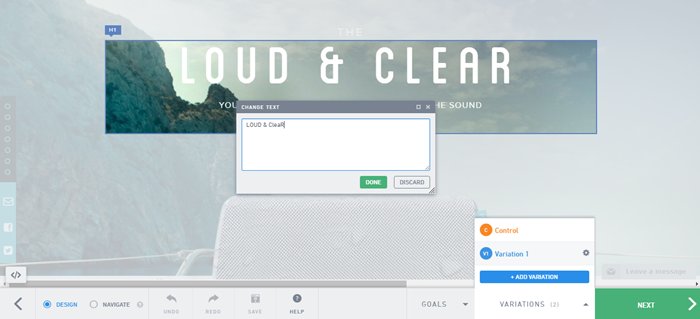 Adding Smart Code
After you create a test, VWO generates a Smart Code snippet that you can add to your BigCommerce store pages you want to test.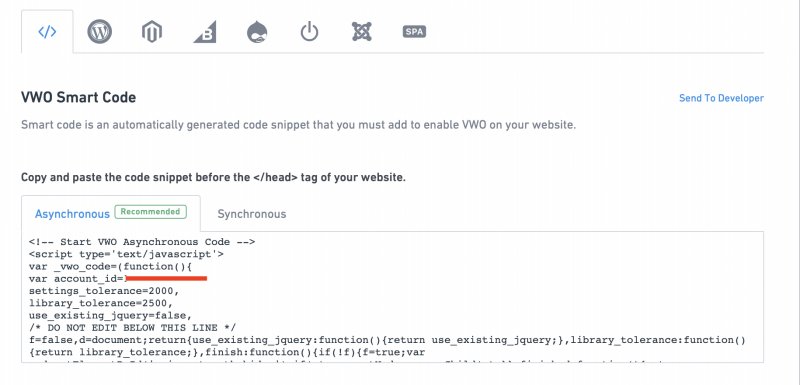 Login to your BigCommerce admin account.
Go to Storefront Design and select Script Manager option.
Click Create Script.
Add Name of Script as VWO
Under Location on page, select Head option.
Under Select pages where script will be added, select Order Confirmation.
Select Script under the Script type section and add the VWO smart code in Script Content.
Click Save.
Adding Revenue Goal Code
Follow these steps to add revenue goal code:
On the Advanced Settings section, under General Settings, add the revenue goal code under the Conversion Tracking Code box.
Click Save to update the changes.
Note: If the revenue value is added as comma separated value without decimals, VWO by default replaces the comma (,) with a decimal. For example, if you enter the value as 1,500, the comma is replaced with decimal as 1.5. Please make sure to add the revenue value without the comma (,) such as 1500 or 1500.0.
You have successfully integrated your BigCommerce website with VWO. You can now start tracking the test in VWO.