Integrating VWO with BigCommerce allows you to track your website traffic and derive deeper insights about your business. After the integration, you can create A/B tests, multivariate tests, personalization, and other tests using VWO on your BigCommerce website. This article assumes that you already have your store on BigCommerce and want to create and run A/B test tests for the store using VWO.
Creating a VWO Test
Create a VWO test for your store. Click here to learn more about setting up an A/B test in VWO.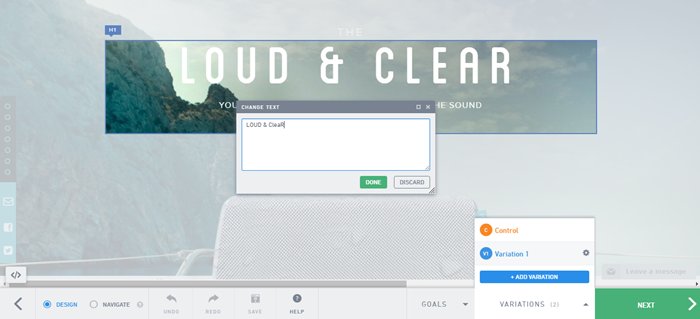 Adding Smart Code
After you create a test, VWO generates a Smart Code snippet that you can add to your BigCommerce store pages you want to test.

Login to your BigCommerce admin account.
Go to Storefront Design > Design Options.
Click More and then click on Template Files.
Click Panels and select the HTMLhead.html file.
Add the VWO code snippet to the HTMLhead.html file of your BigCommerce template (between the <head></head> tag).
You have successfully integrated your BigCommerce website with VWO. You can now start tracking the test in VWO.