Yesterday, a massive distributed denial of services (DDoS) attack on DynDNS server shook the internet with popular websites like Twitter, Spotify, Reddit, AirBnB, Shopify and thousands more being inaccessible for most part of the day. The enormous scale of this outage impacted millions of users across the globe with billions of dollars being lost in revenue and business.
The incident didn't impact VWO since we don't use Dyn as our DNS service provider. However, no web services provider is 100% secure from such attacks. A few months ago, a similar incident happened to our DNS service provider. The issue took some time to get resolved but VWO's asynchronous SmartCode made sure that our customers need not worry about such threats at all!
The VWO SmartCode works in parallel with your website code and doesn't get in the way of your website loading even if the SmartCode is unable to load for some reason. This means that while the VWO app service was down because of the attack on our DNS service provider, your website and landing pages continued to work as usual. The only impact our customers saw was their A/B test campaigns not loading properly.
Here's a quick snapshot of how the VWO SmartCode works relative to your website: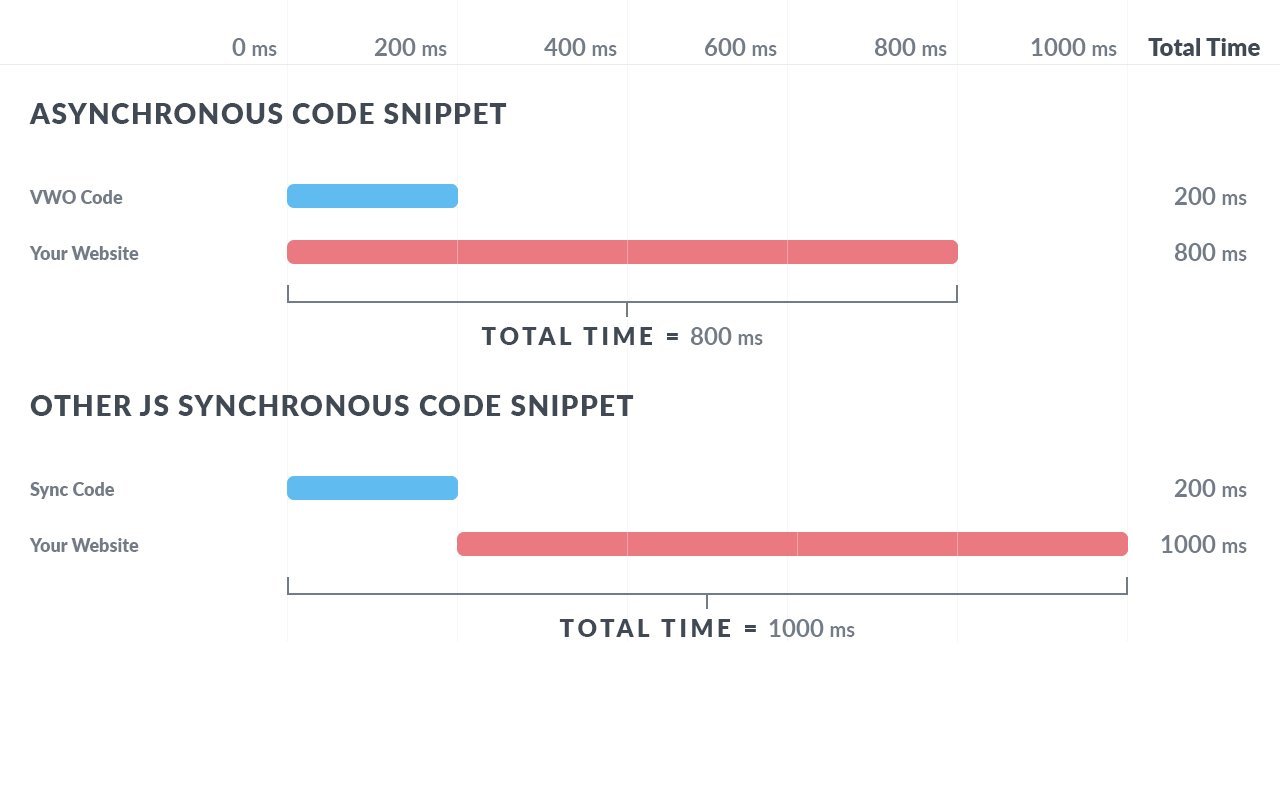 VWO's asynchronous SmartCode does not add to your page load time. With Synchronous code, the browser has to wait for the test package to download and then process it before loading the rest of the page. If for any reason the tracking code can't contact its servers then the browser will wait, usually 30 to 60 seconds, until the request times out. If your tracking code is in the <head> tags, then your entire page won't load and your visitor will be stuck with a blank page. Asynchronous code does not have this critical problem. If for any reason, the asynchronous VWO SmartCode can't contact our servers your page will still download and render properly.
At VWO, we define our success in terms of always serving in the best interest of all our customers. And this becomes crucial in critical times like this when web service providers are facing serious repercussions for absolutely no fault of their own.