6 Reasons You Should be Already Using the Technology of Push Notifications for Websites
Google Chrome & Mozilla Firefox, with recent developments in their API, enabled push notifications for websites. Push Notifications for websites are supported by Safari already, thus covering the 3 major browsers most people use.
In this post I am listing 6 reasons why should you care about this technology if you are any of these
a blogger who wants to spread and engage people with their content,
a publisher who publishes online content and wants to get maximum reads on their articles
an eCommerce marketer, one of whose KPIs is to get more people to engage with the deals, discounts and new product ranges on your website
just about anyone in online business who is tired of sending emails which are not getting opened and clicked
I will begin with telling you what push notifications are.
What are push notifications for websites?
Push Notifications are clickable messages sent as notifications right on your subscribers' browsers. Since they are sent on the browser, your subscribers don't have to be present on your website to receive them. These work for both desktop websites and mobile websites.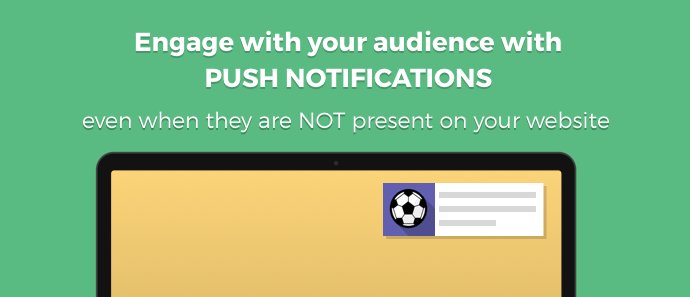 6 reasons why your business needs to adopt this technology:
#1 The world is going mobile. Yet, not everyone wants to install your app.
As a business, your goal should be to reach out to your users on the device where they spend most time and something which is in their hands practically 24X7. And that's their mobile device. Now investing in an app is both time consuming and costly. What do you then? How do you expand your mobile audience?
The answer is simple. You need a way to communicate with them even without them downloading your app. After all, installing your app is a big commitment. Not only do you ask for tons of permissions there, you also take up their precious phone memory. Push notifications for mobile websites can get you the mobile audience you need for your business. The concept is simple. You just get started with a push notifications service, ask for opt-in from your mobile device, and in a single tap of a button, you can make visitors your subscribers. Once you have some subscribers, you can start sending them notifications exactly same as how a mobile app sends. In the same notifications tray.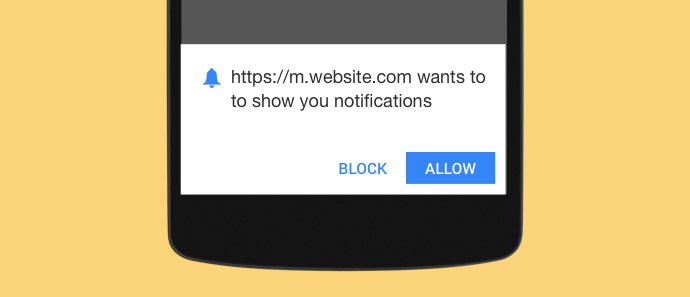 #2 You need to respect the fact that your audience has limited time.
And a thousand better things to do than read your lengthy emails. Push Notifications are crisp messages sent right on their browsers. For your end-users, the information digestion time is reduced to just a few seconds as the push notifications have limited character length. And even if you'd like to, you cannot go verbose. So throw jargon away, leave that unrequited first paragraph doing courtesies & introductions, and come straight to the point.
Most times, as marketers, we just want to say one thing. And with push notifications, you can say that one thing in a crisper, sleeker, and sexier manner.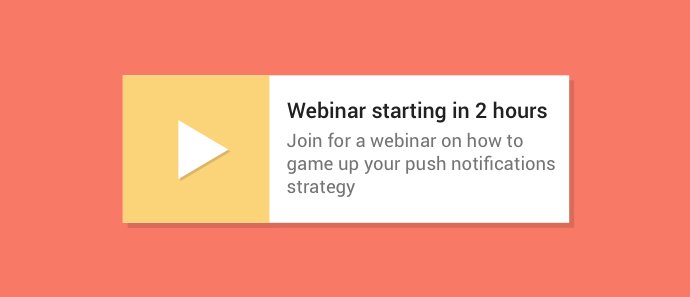 #3 Since you're spending a lot of effort communicating, why not make sure it gets you results
I understand, as marketers, one of our biggest tasks is to communicate, converse and talk. The major platforms, thus, we look at are – Emails and social feeds.
With emails, a ton of effort goes into getting that subject line right (to get maximum opens), and getting the email copy and graphics right (so your emails are read) and then getting the linking and CTA right (so that someone finally clicks-through from those emails to reach your website). After all of this, the industry average of email clickthroughs hovers between a dismal 1.3% to 5.52%. Hence, I am not saying you're doing your emails wrong. Maybe doing just emails is no more the most right thing for your business.
With push notifications, you can expect to get at least 5 times the click-rate easily. Check out this case study of how a free samples directory got an average click-rate of 12.55% on their website push notifications. And their best click-rate was an unbelievable 30.77%
And if I talk of Twitter – Twitter moves fast, really fast. And according to data Meetedgar blog, only 46% users login once per day, and half of a tweet's engagement happens within 24 minutes of big published.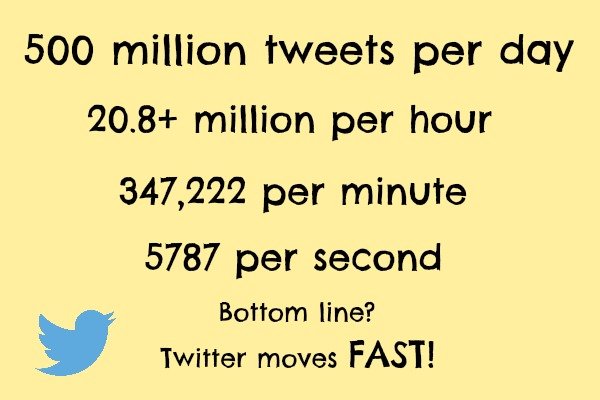 In case of push notifications, everyone to whom your notification gets delivered will definitely see it. This solves two problems that are present in social communication and emails:
You don't have to worry about getting your timings right. Even if some of your subscribers are not online at the time you send a notification, they'll get it soon after they come online.
They don't have to login anywhere to get your notifications. This means they don't have to open a particular domain like Gmail or Facebook or Twitter to get a communication from you. They could be present any where on the web and would still get your notification. Real-time.
So you can stop searching for 'the best time to send emails'.
#4 You're killing your time-sensitive communications if you're solely depending on emails.
Continuing from the previous point, emails and social feeds become useless for time-sensitive communications. Many a times, deals on eCommerce sites are active only for a few hours. Similarly, after a few hours, the news of presidential election winner, for example, from a news site becomes common knowledge. In such cases, do you as businesses have time to wait for your subscribers to open Gmail or Facebook or Twitter?
According to data from Zipstripe, the average time for email recipients to view and email message is 6.4 hours. Push Notifications can prove to be game-changers in such situations. Since there's absolutely no friction of opening anything here, your communication reaches real-time as soon as you send it. In case you want to kill the notifications after some time, you can even enable the TTL (time to live) parameter for your notifications. So if your discount is only active from 5 PM to 8PM GMT, you can send a notification such as below and give the TTL parameter value of 3 hours.
So if your subscribers happen to come online after 8PM, then this notification will not reach them.
#5 You need to build your marketing list faster.
In comparison to the traditional email marketing list, where visitors have to share a personal detail, their emails, push notification subscriptions happen in a single click. Visitors have to just click on the 'Allow' button in the prompt that starts appearing on the website. Once they click on 'Allow', they are added to your subscriber list. Since people don't have to share any personal details in case of push notifications, they're more receptive to allowing notifications from their favorite websites.
One of our customers did an A/B test to calculate their opt-in rate and if showing the opt-in introduced any extra bounce on their website. Adding the opt-in didn't have any noticeable effect on the bounce rate and their opt-in rate came out to be 40.xx%. Below is a screenshot of their A/B test result: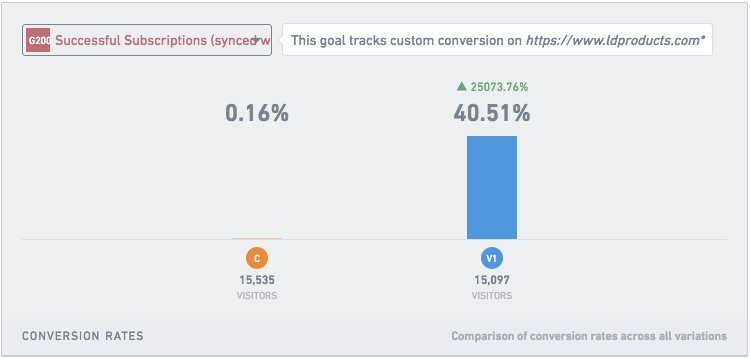 Another PushCrew customer was able to get 10k subscribers in just 25 days – 400 subscribers/day.
#6 You want to re-engage your subscribers and convert their visits into Moolah.
The end goal of every communication is to bring your audience back on your website.
The sooner you can get them towards your end-goal with your communications, the better. Since push notifications are clickable you can point your subscribers exactly on the page you want them to land on. So essentially, you can even land them on particular product pages on your website which otherwise would be difficult to locate from your website. As an example, if a particular product is at discount on your eCommerce website or if a particular news story is getting lot of interest, you can point your subscribers directly on that particular URL of your website. One of our customers was able to make a 3-digit revenue from a single push notification they sent out. They sent a notification about coconut water which was on sale and of the 97 people who clicked through from the notification, 71 actually went ahead and made a purchase.