New account management features: permission based multiple logins and creation of client accounts
Since the day we released VWO in beta, we have been seeking feedback on how to bring the tool closer to actual real-world needs. Till now, every VWO account was associated with a single login and it was a hassle to share that login across different people who are involved in setting up tests. Moreover, agencies and consultants wanted separation between different client accounts.
We are happy to announce that all these features have been launched thanks to inputs from our agency/consultant users, especially Peter from GetYouFound, Janco from Traffic4u and Jason from EmptyMind. Here is a rundown of the new features which are accessible under Account Management link in your account:
Create and manage permission based multiple-logins per account
For the same account you can create multiple different logins and can also restrict them to certain tasks only. Here is the screenshot of the login creation form: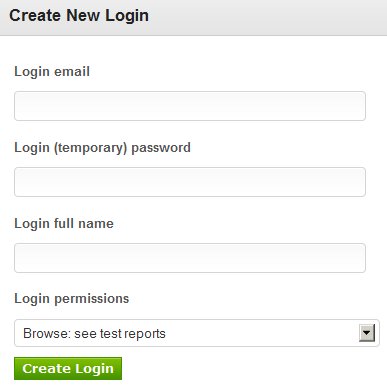 Permissions are hierarchical in nature. Have a look at different options available:
Browse: perfect for your clients. Can only browse reports. Cannot create, edit or delete test. Cannot start/stop/pause test.
Design: perfect for your designers. Can only design or edit variation. Cannot start/stop/pause test.
Publish: perfect for managers. Can do everything that design can plus can start/stop/pause test.
Admin: perfect for the account/project owner. Can do everything that publish can plus can create additional logins as well.
Super-Admin: perfect for company or website owner. Can do everything, including creation of new accounts (see below).
Create and manage multiple (client) accounts
If you are running tests on multiple websites or running tests for multiple different clients, managing them can get quite cumbersome under a single account. Now you can create separate accounts for different clients/websites such that selecting an account only displays tests under that account. Have a look at the screenshot below: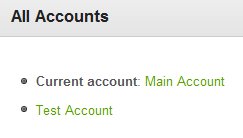 Clicking on 'Test Account' will switch to that account and you will only see tests under that account.
Multiple logins for multiple accounts
Here is the killer feature: you can create an account for your client and then create new logins for that account only. What this means is that you can create Browse logins for a client and they will just be able to browse reports under their account (and all your other accounts will be hidden from them). This is a great way to share reports with clients without sharing all of your tests.
Of course, once you are done with a project/client, you can also deactivate their account which disables all logins associated with it.
How to access these cool features?
To repeat, you can access these new features under Account Management link in your account or click the following icon on your dashboard: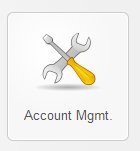 Feedback, Feedback, Feedback
We cannot operate in the dark and thus require feedback from you to make sure we are moving in the right direction. Try out the new feature, tell us if you like it or hate it. Tell us what modifications or new features you'd like. As you can guess, we are all ears for your feedback. So write us your viewpoint by leaving a comment here or emailing us at marketing@vwo.com. Excited to hear what you think.