Ever found yourself puzzled with a sudden spike or drop in test results? Did it finally take you hours of brainstorming and discussions to figure out what caused the change? Now you can avoid all that hassle by simply adding notes to your graphs.
VWO allows you to annotate your graph reports with relevant notes to make your analysis more meaningful. Think of these as sticky notes on your graph reports. You can use these annotations to add comments, mark important events and even add relevant links to your graphs.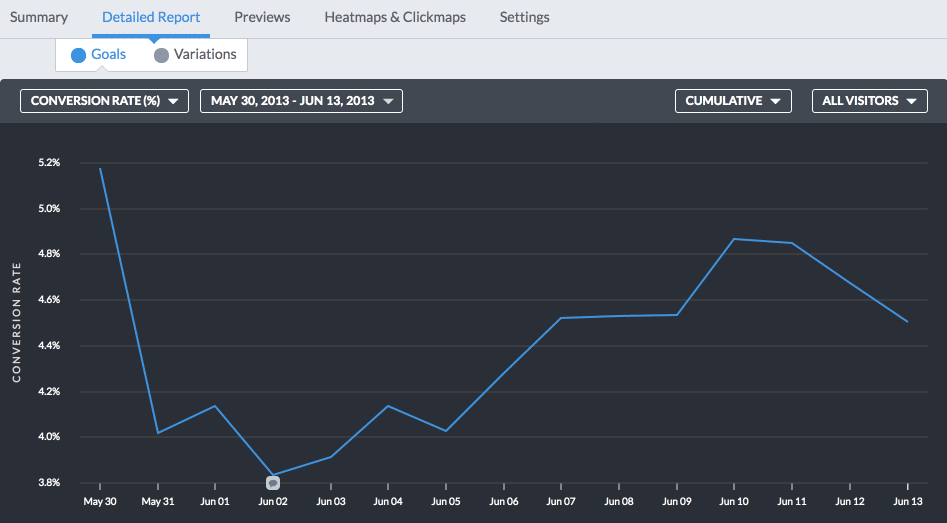 Let's say you are the optimization expert with a large software product company. To get more users for your product, you are running a campaign on your 'sign-up' page with a goal to improve conversions. Meanwhile, your marketing team decides to launch a well-targeted newsletter campaign that directs visitors to the sign-up page. The awesome campaign results in a sudden spike in conversions on your sign-up page, right on the date when the newsletter was sent.
A few months down the line, when you analyze the results of your campaign, it would be hard for you to identify what caused the sudden spike in conversions. This is where annotations come to your rescue. Annotations allow you to add context to your results by including notes for other activities/events happening during the test duration. The moment you see the comment with newsletter campaign in your graph, you know what to attribute the spike to.
The annotations are visible to all users in your account so that everyone can have similar context for interpreting results. It also comes with the added advantage of viewing who added the annotation so that any further discussions can flow seamlessly.
Check out this article in our knowledge base to get a step by step view of how to use annotations for your account.
And There's More…
1. Now you can make changes to the iframe tag on your website. The iframe editor allows you to edit iframe URL, change style and placement, and so on. Simply load the webpage containing the iframe content into the campaign builder and you are ready to go!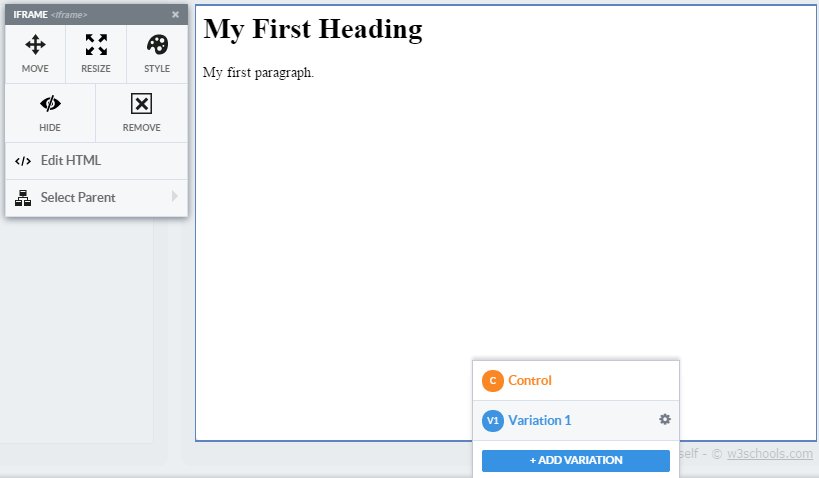 2. The select parent option expands to allow you to select the largest parent from any element on the page. If you are making changes to an element on your page, use this option to go up to the largest parent of the element.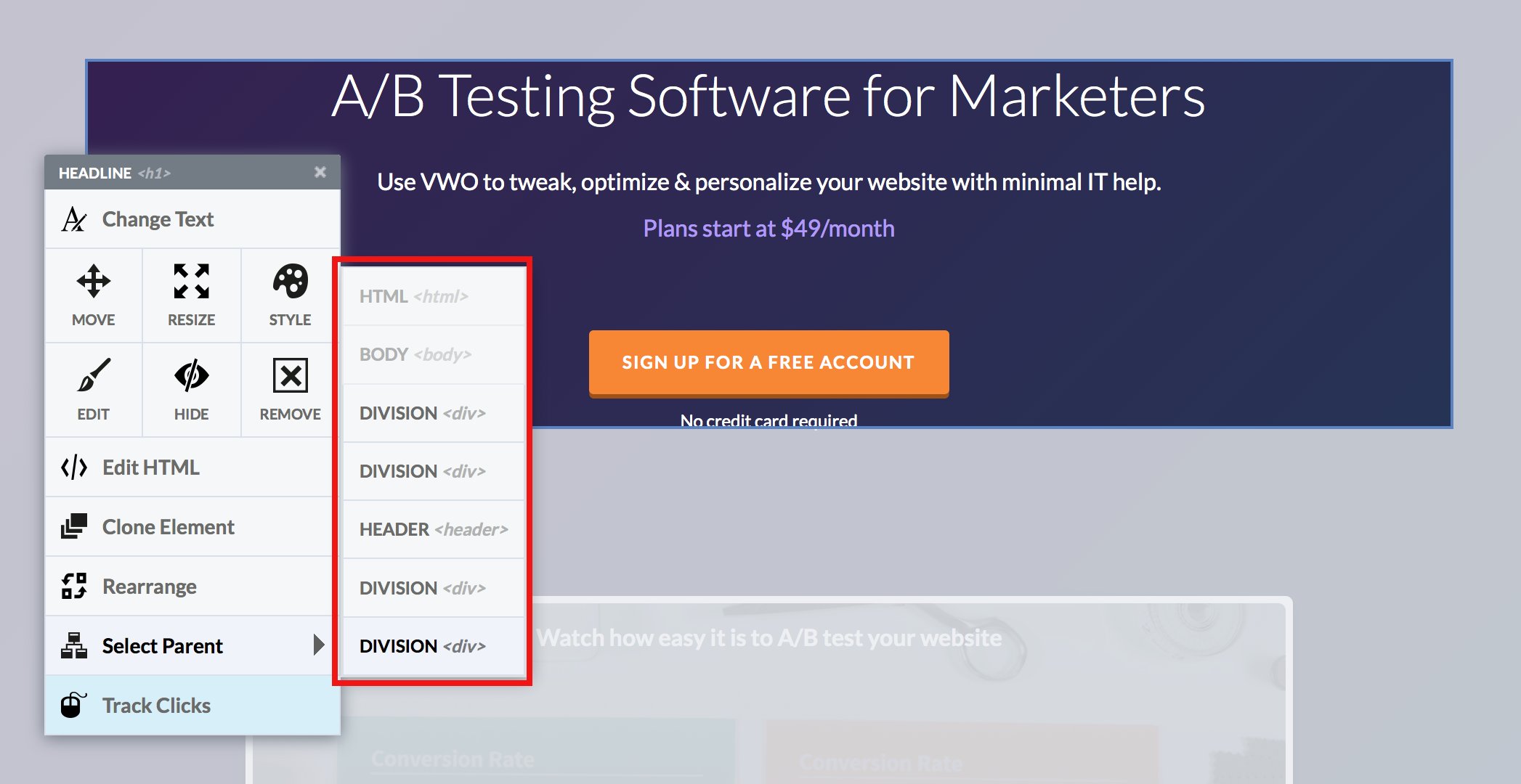 Let us know about your experience with this month's updates in the comments section. And we would love to hear if you have anything to share with us about VWO!
About VWO
VWO is a leading website testing platform used by more than 3,700 brands in 75 countries to optimize their websites for increasing conversions. VWO offers marketers an easy-to-implement and use, but highly effective A/B testing, multivariate, behavioural targeting, usability and heat map testing solution that requires no coding knowledge.