Goodbye, Emails. Hello, Web Push Notifications!
"I turn on my computer. I wait impatiently as it connects. I go online, and my breath catches in my chest until I hear three little words: You've got mail. I hear nothing. Not even a sound on the streets of New York, just the beating of my own heart. I have mail. From you," said Kathleen Kelly from the 1998 film, You've Got Mail.
The late 90s and the early millennium saw the rise of Email as the norm of instant communication. Globally, marketers also identified the potential of this technology at a time when they weren't leaving any stone unturned in marketing communication. They commenced what we refer to as "Email Marketing", sending emails in large numbers!
As time went by, the rise in the number of emails being sent resulted in cluttered inboxes. People started to leave more emails unopened, while "other" mails were being left ignored in spam folders. Marketers, in a desperate attempt to revive customer relationships, seemed to reach out to them, even more, in vain. There's an overlooked reason behind why this 'tried and tested' method wasn't working out.
Back in the day, before the Internet Revolution[1], marketers would cold call potential customers to market and sell their goods and services. They applied the same principles of cold calling to email marketing. Initially, it worked, when the technology was at its nascent stage. But as it matured, these principles did not work well.
One reason was that emails were not personalized, geo-targeted, segmented or timed right. And even after email marketers did apply these elements to patch things up, the effectiveness of the medium itself declined. Emails have been leaving inboxes cluttered and messy. Gradually, email marketing resulted in customers losing interest in opening promotional emails that once brought them joy and discounted deals in their inboxes.
This shift in customer behavior has left many marketers perplexed. So what happened, that left this bitter aftertaste of a technology that once thrived? How can marketers, now, form meaningful relationships with their customers, that will bring them back and engage with the brand? Is there a dynamic new technology, with a bright future, that has been catching the attention of internet users around the world?
Let's look at the questions one, by one, with a deeper context.
Stats about email users
According to the Radicati Group, in February 2015, the number of email users was estimated to be 2.6 billion. The number of emails sent per day, in 2015, was about 205 billion. This also indicates that more email accounts will be created. So, what does this trend say?
Firstly, it's important to remember that many people have multiple accounts and that most virtual services or apps require an email ID. For example, the apps on an Android phone ask for email IDs, to confirm users' identities. In fact, most virtual services that are used worldwide ask for email IDs. So, do these growing numbers mean that, proportionately, users engage with your brand? Not really. Once users register for a service, their email accounts have served their purpose. Communication sent to these IDs are mostly left unopened or land in the spam folder.
While email continues to grow, other marketing communication tools and mediums are growing in leaps and bounds. As per Wall Street Journal's take on a Neilsen report, August 2009 saw 276.9 million people using email across the U.S., several European countries, Australia and Brazil. It's a 21% jump from 229.2 million in August 2008. But, social-networking and other community sites saw a 31% jump in the number of users.
Dying User Engagement with emails
So, then why are customers losing interest in email communication? Nobody wants to spend time de-cluttering their inboxes daily. They will either just ignore the mails or simply delete them. Moreover, many hackers misuse emails for stealing users' data and cause harm with malware attacks, viruses or phishing.
Emails are becoming an erratic territory to tread on for users worldwide and for brands to communicate with their customers. And with this, comes a downward trend in User Engagement. Run of the mill form of communication just doesn't cut it today. There's more to what customers today look for, when engaging with a brand.
What a customer wants
Internet users have learnt to filter out the unnecessaries and focus on what interests them, or just simply ignore. Being spoilt with options is not necessarily a good thing. With the market flooded with breakneck competition and too many emails being sent, customers would be delighted if they receive communications that are engaging and relevant.
To put a name to it, personalization is what they look for. Bespoke and tailor-made. But, it is also essential to stand out in the crowded marketplace, and have them check out what you have on offer. And your medium of communication is what will make them look at you.
Most brands communicate with boring emails, adding to the number of unread messages in customers' inboxes. This medium is becoming a thing of the past. And this should make marketers rethink the essence of user engagement and a better way of forging worthwhile and productive customer relationships.
And hence, an underrated technology that can immediately grab your audience's attention, has emerged. It's clickable, non-intrusive and succinct. And it will do wonders in engaging your user.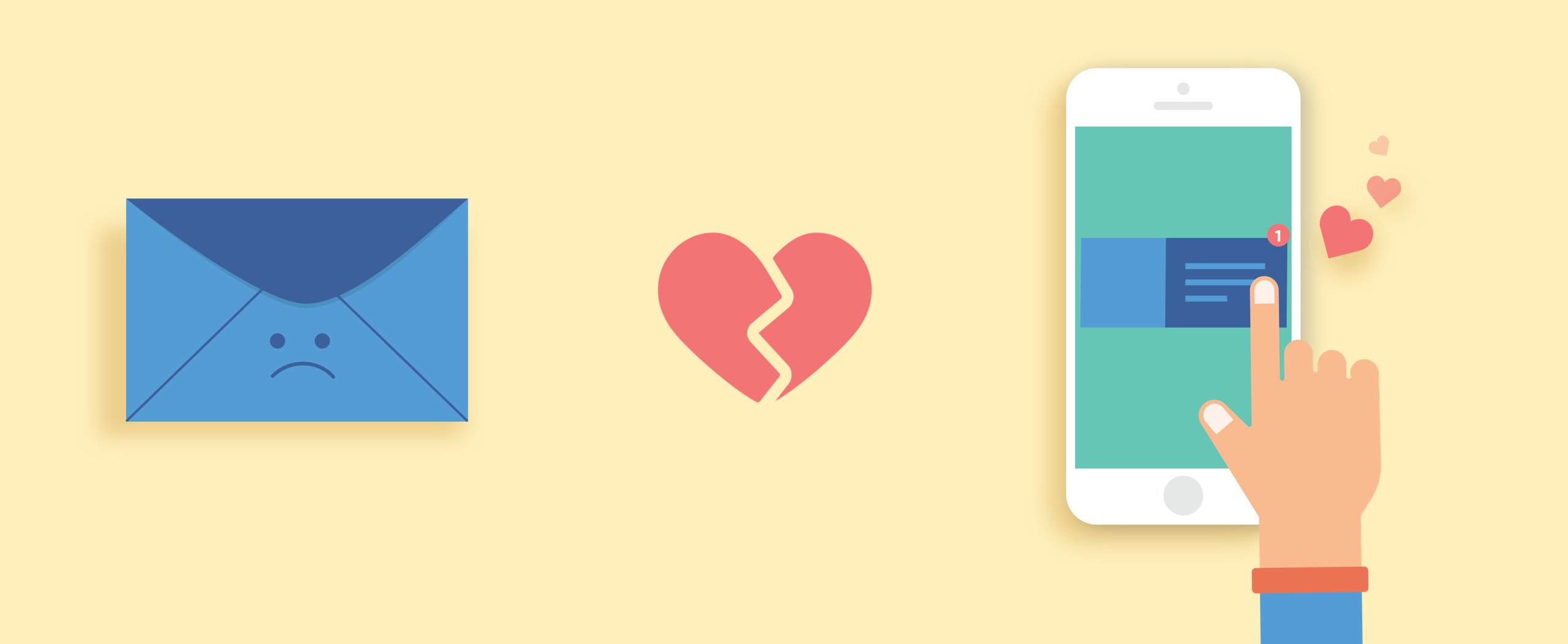 Web Push Notifications – Automating personalized communication
Emails land in your users' inboxes, waiting to be opened. But web push notifications take things couple of notches above and reach your users in real time, on both web and mobile browsers. It doesn't need users' Email IDs, contact details or even ask for a login. An opt-in is all it takes to become a subscriber. Moreover, these messages reach your users even when they aren't surfing your website or de-cluttering their inboxes.
How to use it
One can personalize Web Push Notifications that are relevant to different segments of customers. Take the example of a travel website. While a message about trending beach destinations can be sent to your segment that loves exploring the coast, your mountain-loving segment can be sent a message about off beat holidays in the hills.  
Marketers can also increase their productivity by automating web push notifications. For instance, if there's a 3 days conference to attend, then they can simply schedule notifications beforehand for that time period. Moreover, if users are located across the globe, then scheduling notifications as per their respective time zones will win brownie points. No one wants to receive a message about inspirational quotes to start their day with, when, in their location, it's bedtime.
But, it's crucial to understand that this technology is still scaling up and is in its initial stage. And since the rule books for Push Messaging are in process, you wouldn't want your users scampering away by sending more than one notification a day without segmenting your audience or associating with their time zones. With a little bit of A/B testing, clever personalization and timing, you're on your way to creating a rich brand image.
An anonymous someone rightly put it, "The whole idea is not about the choice between using or not using technology. The challenge is to use it right." Use Push Notifications the right way, and you'll see customers engaged and returning to your website.