This was a part of the
blog earlier which is now
VWO Engage
Learn more here
.
6 Must-Have Instagram Marketing Tools To Grow Your Business 🚀
Did you know, Instagram has more than 1 billion monthly active users! Crazy, isn't it?
Instagram is undoubtedly one of the most significant social media channels for brands to focus on right now. And if you're still not using it, you're missing out on something big!
Whether you manage a small business or a high-volume enterprise brand, including Instagram in your marketing strategy is quintessential.
In this post, I've put together a list of 6 must-have tools to help you turbo-charge your Instagram account, grow your followers and drive engagement for your brand.
Let's get started.
#1 LeeTags
Hashtags are key to drive engagement. Using Hashtags on your posts makes it easier for people to find your photos, especially the users that are specifically searching for keywords that are relevant to your brand.
A report by Simply Measured suggests that,
'Instagram posts with at least one hashtag achieve 12.6% more engagement.'
However, not every hashtag that's trending would make sense for your business. Identifying the right hashtag for your post is crucial.
LeeTags is an Instagram hashtag generator that offers relevant, related and popular hashtags for your posts.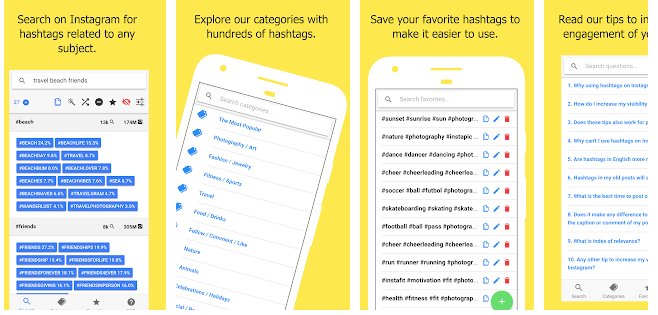 LeeTag helps you analyze top, relevant hashtags by generating hundreds of relevant hashtags, that you can simply copy paste into your Instagram posts. You can craft a perfect set of hashtags from various categories such as 'Most Popular', 'Photography/Art', 'Fashion', 'Fitness', etc.
These categories of hashtag collections also contain subcategories that can be used for micro-marketing. For instance, within 'Fashion' you can access granular hashtags like 'Outfit of the day', 'Girls fashion', 'Mens fashion', etc.
LeeTag also allows you to save search results, hashtag categories and create a list of favorite hashtags to save your time!
ProTip: Make sure that every hashtag you use is relevant to your post and not just popular. Closely analyze the hashtags your competitors are using. If you want your post to not look too cluttered, you can insert your hashtags in the comments section below.
Cost: Free
#2 Afterlight
With Instagram being such a powerful visual marketing channel, the last thing you'd want to compromise on would be your pictures.
A great way to capture your community's attention and make your brand stand out is by posting beautiful, mesmerizing, pictures. The kind that makes users stop what they're doing and stare! However, Instagram only offers a set number of filters.
If you're a small business or an independent marketer and don't have a strong in-house design team, Afterlight is the app for you!
With Afterlight, you can go above and beyond Instagram's native filters and make your photos look incredible without being a Photoshop Superhero.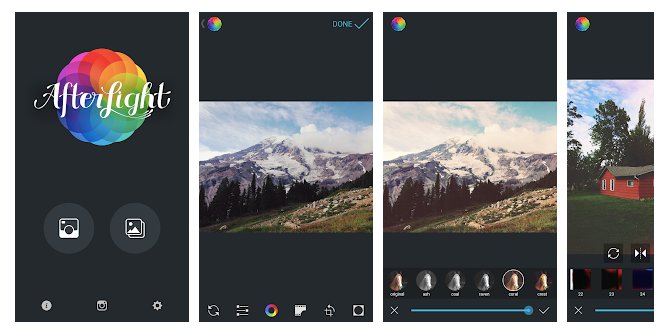 Afterlight is an image editing app that is designed for quick and straightforward editing. It offers a variety of filters, frames, textures, and cropping & adjustment tools to make your photos look incredible before you post them for your feed. You can also get creative and use their hand-picked fonts and designs to create your very own filters!
The app lets you work with multiple image formats and includes multi-touch gestures to zoom in to fine details for precision editing without losing quality.
Cost: $2.99
#3 Iconosquare
Besides using the right hashtags and adding the best filters, you should really get to know your audience. You need to identify when your audience is the most active on Instagram, who are your most engaged followers, how do they interact with your brand — and so on and so forth.
A great way to do this is by monitoring all your posts using an end-to-end Instagram analytics tool such as IconoSquare.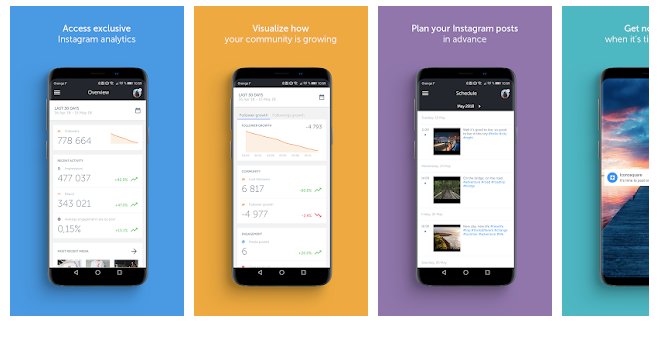 Iconosquare, a social media management tool designed to help businesses manage their social media efforts more effectively and efficiently. This tool gives you the data that you need to monitor your Instagram campaign performance.
You can easily track insights such as how your audience has grown, or people who recently unfollowed you, which Instagram post got the most engagement, the ideal time to publish your posts etc. It also allows you to plan ahead and schedule all your Instagram posts in advance and manage all of your Instagram accounts from one single dashboard!
The best part about Iconosquare is that it helps you identify Instagram Influencers for your brand. It suggests relevant influencers that you can connect with to grow your brand on Instagram.
Cost: Starts at $29/mo
#4 Repost App
A great way to build a beautiful Instagram feed is by curating user-generated content.
Stats suggest, millennials trust user-generated content 50% more than any other type of media. Including UGC on your Instagram feed will not only save you a ton of time but can also help you build a strong community and generate sales from Instagram!
One of my favorite tools to repost content on Instagram is the Repost App.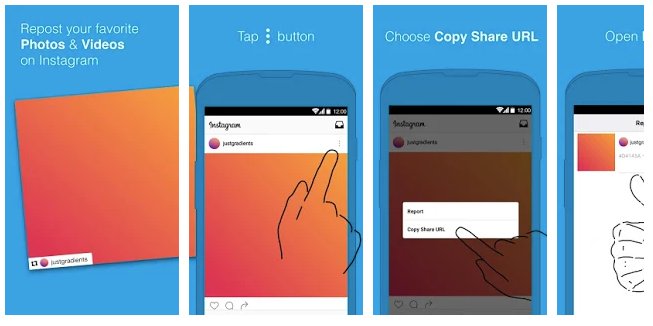 Repost for Instagram makes it easy for marketers to repost photos & videos on Instagram while giving credit to the account that originally uploaded the post.
Whenever you find something you'd like to repost on Instagram, you simply need to copy the share URL and open Repost. The URL automatically gets inserted into the app. You can then position the attribution mark and send the reposted media back to your Instagram account.
You can curate an awesome Instagram feed by reposting content posted by your customers to your own Instagram account using Repost. Not only does this tool help you get more brand exposure but also a ton of great content that makes your feed visually appealing!
ProTip: Create a Branded Hashtag for Instagram UGC and encourage your followers to post with your hashtag. This will make it easier for you to track relevant pictures and stories and repost them on your profile using the Repost App.
Cost: Free
#5 Gleam
Every marketer that looks to expand their brand reach and engage with their audience on Instagram has thought about running Instagram contests. Sure, it sounds like an effective marketing strategy to encourage conversions. However, figuring out how to launch a successful contest is kind of tricky.
To make things easier for you, there's a tool called Gleam.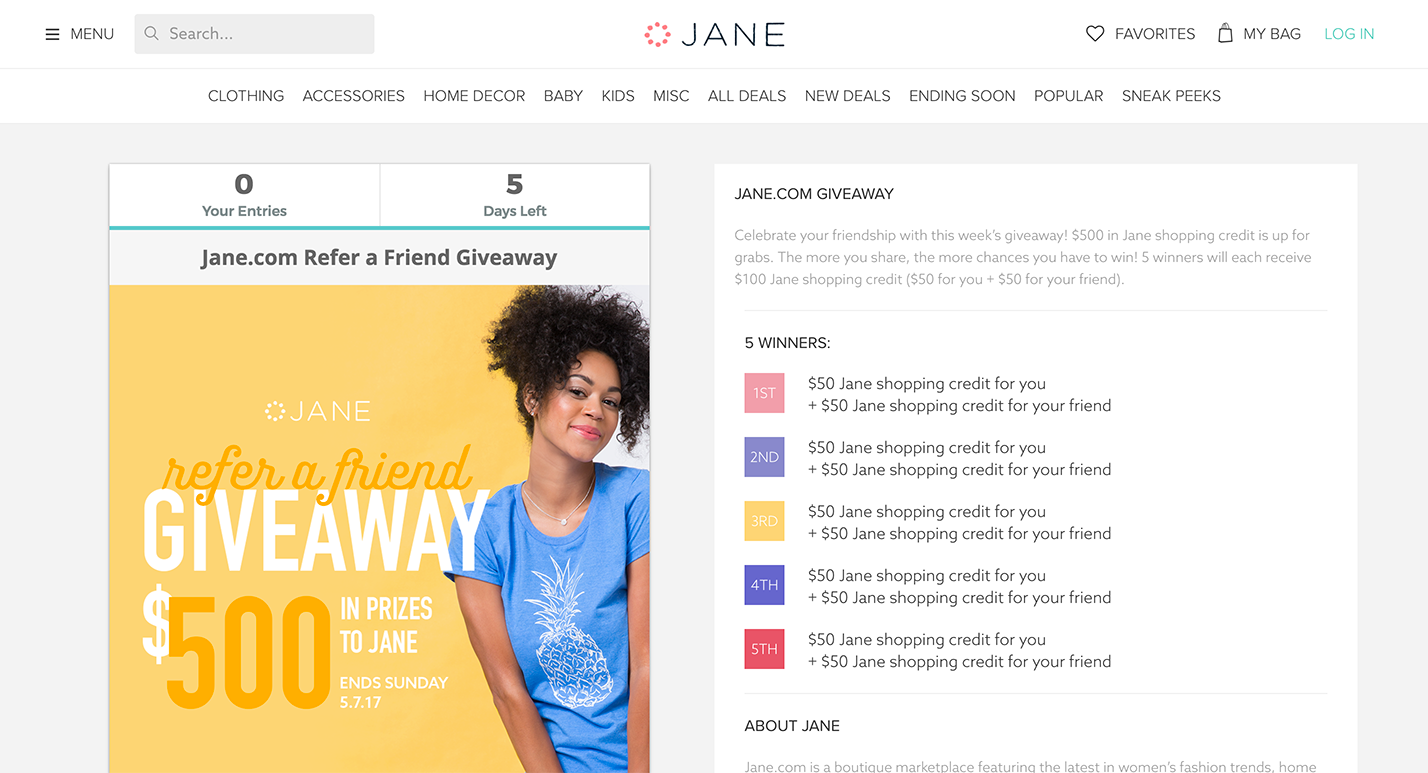 Gleam is a growth marketing platform that helps marketers generate leads by running social media contests and competitions. You can seamlessly integrate it with your brand's Instagram account and launch fun and engaging contests, run free giveaways and host competitions for your followers.
You can also design Reward Programs for your brand to increase customer loyalty. The app integrates with various other services such as MailChimp, SalesForce, Shopify, Twitter, Youtube, Pinterest, etc.
Cost: Starts at $10/mo
#6 Pablo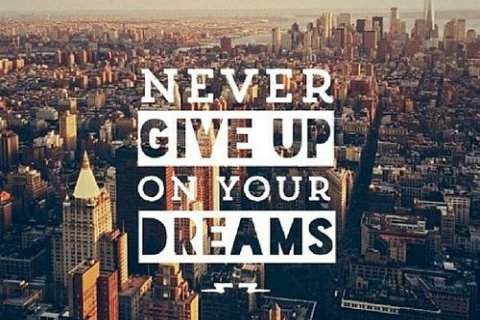 Who doesn't like some inspiration every once in a while? A lot of brands create collaterals like the picture above for their Instagram accounts. These images usually sell like hot pancakes and garner plenty of views, likes, and shares amongst the Instagram community.
Does this require a whole entourage of designers? Luckily, the answer is — no.
There are several tools available today which let you create stellar designs for your Instagram feed within minutes. One of my favorites is Pablo by Buffer.
Pablo helps marketers create beautiful images that fit every social network perfectly.
It's an easy to use and free tool that allows you to upload your own images which can be edited using the app. They have a series of beautiful fonts, graphics, and logos to choose from and create a quote image for your brand. You can also pick an image from their wide-selection of 50,000+ royalty-free photos to create your own design.
Cost: Free
#7 Juicer [BONUS]
Have you come across those cool, fancy-looking websites that feature their Instagram feeds at the bottom? Looks so clean and classy, right?
You could do it for your brand too! Juicer is a social media widget, that easily integrates with any web page and can be used to automatically drive traffic to your Instagram account.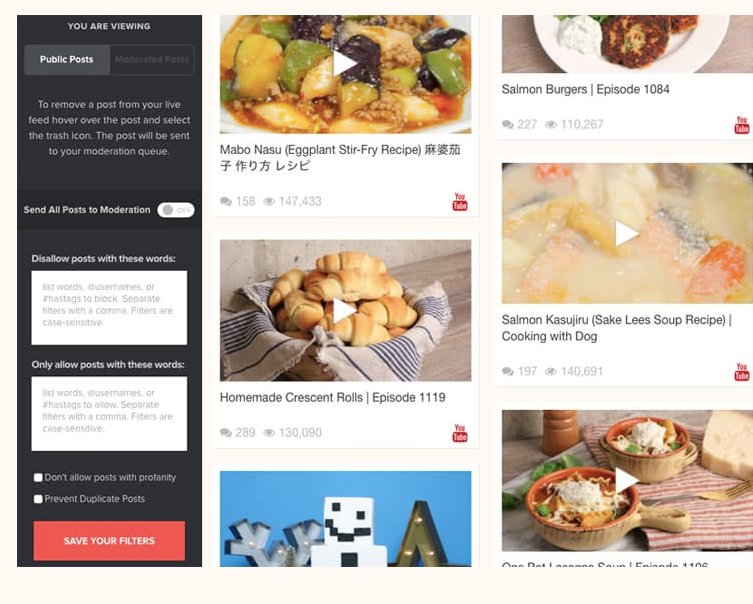 Here's how it works — Juicer automatically pulls in new posts from your Instagram feed and beautifully displays them on any web page that you embed it on. More so, you can also use filters and moderate posts, making it easier for you to curate just the right content that fits the objective of your web page.
Pretty cool, isn't it?
Cost: Freemium
#8) PromoRepublic
Whether you're a feisty small business owner or crafty E-commerce marketer you know that time is money.
PromoRepublic's Smart Posting allows you to save hours (literally!) you would otherwise spend on getting results from social media. This tool provides you with the instruments to create and schedule content (6000+ handcrafted post ideas) within a personalized content calendar. It can even create a pre-maid posting schedule based on your industry and timezone!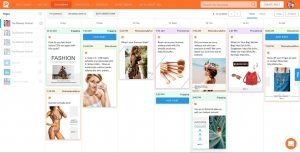 Instagram marketers will appreciate the content ideas which are found in premade templates you can use for holiday promos and giveaways + they have a Drag'n'Drop editor so you can make your Insta stories sparkle like a diamond.
Not only can you create and post content, with PromoRepublic you can monitor mentions and specific hashtags. You'll be able to see who mentioned and respond to any message. It's called Social Monitoring, and it's available for Instagram, Facebook and Twitter.

ProTip: Treat your Instagram audience exactly the same as you would treat them on Facebook or Pinterest. Mix your content – make engaging, educational and motivational content to then push them with promotional pieces.
Cost: Starting at $9/month for Smart Posting, $49/month for Social Monitoring
#9) Renderforest
It's not a secret for any of us that nowadays, social media plays a crucial role in staying ahead in the world of business. Instagram as well can help you to boost your business in a very short time. There are different types of Instagram ads, like carousel posts, hashtags, and eventually Instagram stories. Even though they disappear after 24 hours, statistics show that they get better engagement and may help you to increase your brand awareness. 
Save your time and money, create impressive Instagram stories with the help of Renderforest video maker. 
Renderforest is an online tool helping to create hundreds of eye-catching videos with the greatest of ease. There is huge variety of templates that can be customized based on your needs. Just choose one of stunning styles and designs, change the colors, fonts, add some images, texts or audios and boom, it's ready. Share your eye-catching videos using this tool. 
Renderforest could be a great tool for promoting any business for any type of social media. Try and see it for yourself! 
Cost: Starts at $9.9/mo.
There a lot more tools that are extremely useful and can come handy such as:
1) Shoppable Instagram: The tool helps you sell products through your Instagram feed with an easy three-step process.
2)Lapse It: A brilliant time-lapse video editing apps for Instagram
3)Magisto: This app creates winning Instagram videos from scratch. It basically takes raw footage provided by the user, the user's choice of video style from their collection of styles and formats and the user's choice of preferred music.
4)Giphy Cam: GIF recording tool with plenty of fun/wacky edits to use on top of it.
5)Horizon: A simple app that allows users to convert vertical videos to horizontal videos.
Conclusion
Having the right Instagram tools for your business can fire-up your Marketing Strategy and drive tons of engagement for your brand. It can give your brand the edge that it needs to beat out competition and generate traffic and leads through Instagram.